NTI Webinar Subscription...
...for individuals
$349 for individuals

...for departments
All full-time, part-time, adjunct, and preceptors

---
Accreditation Success:
Steps to the Future
View Now
Description
Objectives
Presenters
The program accreditation process can be intimidating and anxiety-producing for administrators, faculty and students. Preparing for the accreditation process requires attention to detail and effective organization. This session will address areas of focus when preparing for the program accreditation process, whether initial or continuing reaccreditation. The areas of a self-study report will be discussed, identifying key areas of consideration that should be enhanced in the written report. This session will identify strategies for the administrators, faculty, and students to utilize when preparing for the site visit.
Objectives
Discuss measures of preparation related to an initial and reaccreditation visit.
Elaborate on areas to focus on and helpful hints within the standards and criteria for a successful accreditation visit.
Identify strategies to reduce stress and anxiety levels when preparing for the site visit.
Presenters
Janet McMahon, MSN, RN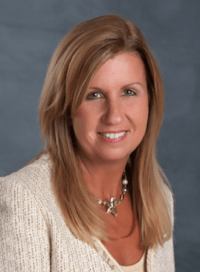 Janet Tompkins McMahon is a member of the nursing faculty of Towson University in Hagerstown, Maryland. She has over twenty years of teaching experience in nursing education. Janet has been elected by the National League for Nursing for the position of chair elect for the Evaluation and Learning Advisory Council in 2011-2013. In addition, she was appointed in 2011 to the District of Columbia/Maryland League for Nursing as a Board member and is President elect in 2012-2013.
In the field of nursing education, she is a nationally known inspirational speaker and consultant for continuing education programs in academia and nursing organizations across the US. Ms. McMahon has also authored, contributed and reviewed for various publishers and textbooks nationwide. She is a member of Sigma Theta Tau International and received distinguished awards from the Penn State University and various nursing organizations.
[Janet's other events]
Margie B. Washnok, APRN, MS, DNP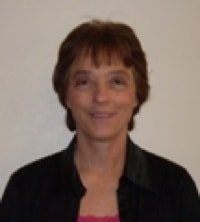 Dr. Margie B. Washnok graduated from Jamestown College with a BA in nursing. She graduated from Texas Woman's University with a master of science degree with a major in nursing, clinical area in community health nursing and role area of education. Her doctorate in nursing practice was from Case Western Reserve University, Frances Payne Bolton School of Nursing.
Dr. Washnok is a professor in nursing at Presentation College, Aberdeen, SD. She has been in nursing education for over 30 years. She presently teaches community health nursing, pharmacology, and leadership clinical and teaches courses in an online format.
Dr. Washnok has many years of expertise with the National League for Nursing Accreditation Commission and has served as a team chair and team member. In addition she and Janet McMahon have presented nationally, sharing expertise in this area of nursing education at Drexel University Nursing Education Institute. She also was a contributor for the Delmar Thomson NCLEX-PN textbook written by Judith Miller & Janet McMahon 2010.
[Margie's other events]
FREE for subscription members or
$99.00 per login or
$159.00 departmental login
$10.00
*
Get contact hours free!
---
Contact hours are free with all new and renewing subscribers. NurseTim, Inc offers an annual subscription service to groups and individuals. This service gives subscribers unlimited access to all our live and archived webinars.
per CE certificate
1.25 Contact Hours
CE Completion Criteria
Attend the entire activity.
Submit a completed evaluation tool.
Pay the processing fee (free to subscribers).
CE for this event expires on 3-31-2016. The expiration date for awarding contact
hours is 60 days after participating in the webinar.
NurseTim, Inc is accredited as a provider of continuing nursing education by the American Nurses Credentialing Center's Commission on Accreditation.
---
http://nursetim.com/webinars/Accreditation_Success_Steps_to_the_Future
Upcoming Events
Concept-Based Curriculum Symposium 2015
Jun 4-5, 2015 in Kansas City, MO
For more information click here.
Nuts & Bolts for Nurse Educators
Aug 6-9, 2015 in Minneapolis, MN
For more information click here.
Recent Events
Kentucky League for Nursing 11th Annual Nurse Educator Conference
May 21-22, 2015 in Louisville, KY
For more information click here.
OOADN/OCADNEA Conference
Apr 10, 2015 in Grove City, OH
For more information click here.
Flipping the Classroom without Flipping Out (NCHASCN)
Mar 27, 2015 in Essington, PA
For more information click here.