NTI Webinar Subscription...
12 full months
One low price!
...for individuals
$349 for individuals

...for departments
All full-time, part-time, adjunct, and preceptors

---
Writing a Winning Self-Study
View Now
Description
Objectives
Presenters
The nursing education accrediting agencies provide extensive information on the structure and content needed for the development of a program self-study report. The self-study, and supporting artifacts, serve as the primary resource used by these agencies to make decisions about program accreditation status. A systematic plan of program evaluation provides the foundation of the report. This webinar focuses on providing approaches that have been found useful in creating and implementing the program's systematic plan of evaluation and successfully completing the self-study report.
Objectives
Provide an overview of the various accrediting agencies that are involved in determining the accreditation status of nursing programs.
Identify strategies found useful in developing and implementing a systematic plan for program evaluation.
Identify approaches useful in completing a successful self-study report.
Develop program-specific approaches based on best-practices for creating and implementing a systematic plan of program evaluation and completing a self-study report.
Presenters
Amy Hall, PhD, RN, CNE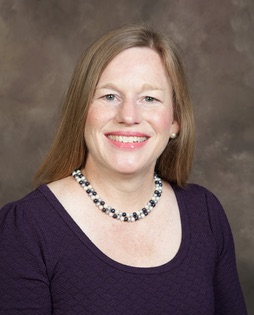 Amy Hall has been a nursing educator for 25 years. She is a co-author of Fundamentals of Nursing and has expertise in curricular design and evaluation. Amy is a Professor and the Dean at the School of Nursing at Franciscan Missionaries of Our Lady University in Baton Rouge, Louisiana. She currently leads faculty, students and staff in the BSN, RN to BSN, MSN FNP and DNP Nurse Anesthesia programs. She has experience developing and teaching study abroad courses for nursing students and has taught in many countries, including England and China. She currently is serving a term on the ACEN Board of Commissioners as a representative for baccalaureate and higher nursing programs. When she is not spreading her passion for nursing and nursing education with others, Dr. Hall enjoys cooking, baking and running marathons.
[Amy's other events]
Sandra Peterson, PhD, RN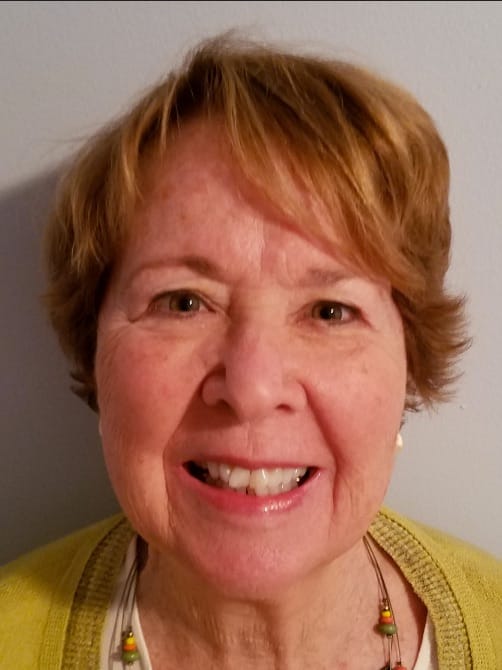 Sandra Peterson, PhD, RN has been involved in nursing education for over 40 years. She has taught in associate, pre-licensure baccalaureate, and graduate degree programs. During the last eleven years in academia, she served as the chief nurse administrator of the nursing programs offered at Bethel University, St. Paul, Minnesota. In her many years as a nurse educator, she was involved in the development of multiple self-study reports and accreditation site evaluation visits, first with the accrediting agency of the National League for Nursing and later with the Commission on Collegiate Nursing Education (CCNE). She has also had the opportunity to serve as an external accreditor of the nursing program at Nizwa University, Sultanate of Oman and as a consultant to nursing programs seeking accreditation through CCNE. Her publications include a book chapter and guest editorial in Journal of Nursing Education, both on service learning in nursing and she is co-editor/author of Peterson and Bredow's 4th edition of Middle-Range Theories: Application to Nursing Research and Practice.
[Sandra's other events]
FREE for subscription members or
$99.00 per login or
$159.00 departmental login
$10.00
*
Get contact hours free!
---
Contact hours are free with all new and renewing subscribers. NurseTim, Inc. offers an annual subscription service to groups and individuals. This service gives subscribers unlimited access to all our live and archived webinars.
per CE certificate
1 Contact Hour
CE Completion Criteria
Attend the entire activity.
Submit a completed evaluation tool.
Pay the processing fee (free to subscribers).
CE for this event expires on 1-31-2020. The expiration date for awarding contact
hours is 60 days after participating in the webinar.
NurseTim, Inc. is accredited as a provider of continuing nursing education by the American Nurses Credentialing Center's Commission on Accreditation.
---
http://nursetim.com/webinars/Writing_a_Winning_Self-Study
Upcoming Events
Nuts & Bolts for Nurse Educators 2019
Aug 8-11, 2019 in Minneapolis, MN
For more information click here.
Recent Events
Flipping the Classroom with Active Learning
Nov 16, 2018 in Phoenix, AZ
For more information click here.
OLN Key Note - Next Generation Learning
Nov 2, 2018 in Columbus, OH
For more information click here.