NTI Webinar Subscription...
...for individuals
$349 for individuals

...for departments
All full-time, part-time, adjunct, and preceptors

---
The Deadly Truth about Compassion Fatigue:
Quick Tips to Prevent and Protect
Live: Wednesday, January 30, 2019 @ 10:30 am CT
Description
Objectives
Presenters
Nurses are known for being nurturers. Compassion and empathy are at the very heart of the nursing profession. However, continual exposure to and internalization of another's suffering can lead to compassion fatigue. Compassion fatigue can be deadly, robbing individuals of the ability to care or empathize. This webinar will help nurses recognize compassion fatigue, differentiate it from burnout, discuss some of the consequences of compassion fatigue, and present tips for compassion fatigue prevention in oneself and others.
Objectives
Define compassion fatigue.
Differentiate compassion fatigue from burnout.
Discuss the consequences of compassion fatigue.
Present tips to recognize and prevent compassion fatigue in self and others.
Presenters
Chelsia Harris, DNP, APRN, FNP-BC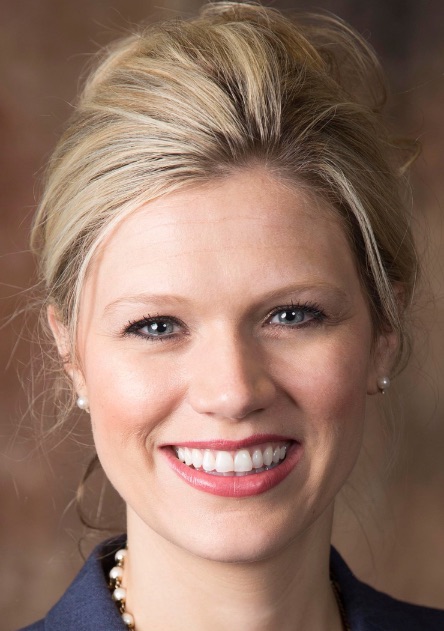 Dr. Chelsia Harris, DNP, APRN, FNP-BC is an Associate Professor and the Associate Director of Nursing for Degree Development at Lipscomb University in Nashville, Tennessee. She has spoken at local, regional, and national nursing and healthcare conferences on various topics, and published articles on Physician-Assisted Suicide, Compassion Fatigue, and Advanced Practice Nursing. Her research includes exploring the relationship between compassion fatigue and daily spiritual experience among nursing assistants working in nursing homes. Chelsia is passionate about nursing and the compassionate care of people, and strongly believes that nursing and caregiving are more than vocations. They are spiritual callings. Chelsia's desire is to motivate, inspire, and invigorate caregivers, ultimately impacting the quality of care provided to patients across the globe. Chelsia's book entitled Created & Called: A Journey to and through Nursing (New Leaf Press) is one of her efforts in fulfilling this endeavor. Chelsia's new children's book "Hannah Visits Nana in the Nursing Home", to be released in 2018, was inspired by the loss of her own nana secondary to compassion fatigue. Chelsia has been married to her husband, Paul Harris, for 13 years. They live in Tennessee and have a three-year-old daughter. When not working to advance the profession of nursing, Chelsia strives to devote every moment to being a loving wife and mother.
[Chelsia's other events]
FREE for subscription members or
$99.00 per login or
$159.00 departmental login
$10.00
*
Get contact hours free!
---
Contact hours are free with all new and renewing subscribers. NurseTim, Inc. offers an annual subscription service to groups and individuals. This service gives subscribers unlimited access to all our live and archived webinars.
per CE certificate
1 Contact Hour
CE Completion Criteria
Attend the entire activity.
Submit a completed evaluation tool.
Pay the processing fee (free to subscribers).
CE for this event expires on 1-31-2021. The expiration date for awarding contact
hours is 60 days after participating in the webinar.
NurseTim, Inc. is accredited as a provider of continuing nursing education by the American Nurses Credentialing Center's Commission on Accreditation.
---
http://nursetim.com/webinars/The_Deadly_Truth_about_Compassion_Fatigue_Quick_Tips_to_Prevent_and_Protect
Upcoming Events
Flipping the Classroom with Active Learning
Nov 16, 2018 in Phoenix, AZ
For more information click here.
Nuts & Bolts for Nurse Educators 2019
Aug 8-11, 2019 in Minneapolis, MN
For more information click here.
Recent Events
OLN Key Note - Next Generation Learning
Nov 2, 2018 in Columbus, OH
For more information click here.
New Faculty Institute 2018
Oct 26-28, 2018 in Orlando, FL
For more information click here.
NurseTim Haiti Trip, October 2018
Oct 5-14, 2018 in Léogane, Haiti
For more information click here.