NTI Webinar Subscription...
12 full months
One low price!
...for individuals
$349 for individuals

...for departments
All full-time, part-time, adjunct, and preceptors

---
Succeeding in DNP School:
5 Strategies for DNP Students
View Now
Description
Objectives
Presenters
Rapid growth in the number of new DNP programs has led to an influx of students seeking this graduate degree. As students begin their educational journey, it is important to identify the barriers that hinder successful completion of a DNP degree. Although there are variances in program type and focus, the challenges faced by students remain consistent. Faculty can mitigate these challenges by implementing these five strategies for success.
Objectives
Identify the individual characteristics of students pursuing the DNP program and how these can present as a challenge.
Recognize the barriers that prevent students from completing a DNP program.
Explore five strategies that facilitate student success in a DNP program.
Presenters
Cari Simpson, DNP, MSN, RN, CNE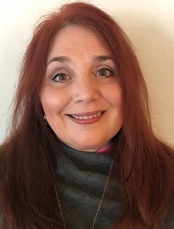 Dr. Cari Simpson graduated from Chatham University, located in Pittsburgh, with a DNP and obtained her CNE in 2008. Cari has been in nursing education since 2005, teaching both under-graduate and graduate curriculums. She is passionate about the role of the DNP in Academia and presented a poster at the STTI Biennial conference in Las Vegas (2015) titled "Value of the DNP in Nursing Education". Cari is currently a Curriculum & Instruction Developer for the National Academic Team at Chamberlain University where her focus is pre-licensure. She continues to teach in both RNBSN and MSN courses. She is a member of American Nurses Association, National League for Nursing and Sigma Theta Tau where she is currently Vice President of the Phi Pi Chapter.
[Cari's other events]
Tammy Zybell, DNP, MBA, RN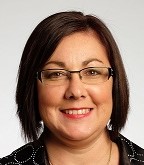 Tammy is a nurse educator with a passion for faculty development and student success. With over 20 years-experience, she has worked as a bedside nurse (ICU, NICU, ER), an educator (undergraduate and graduate programs) and as a community volunteer (Blessings in a Backpack, Habitat for Humanity). She is an Associate Dean of Faculty at Chamberlain University and remains active in her role as an educator teaching a variety of courses in the Prelicensure and RNBSN programs. As a Doctor of Nursing (DNP) graduate herself, Tammy frequently mentors peers in their journey to complete their DNP degree. Dr. Zybell has published and presented on the topics of remote faculty mentoring and student success. Her research focus is on faculty mentoring, Doctor of Nursing Practice (DNP) student and faculty success, and pediatric sepsis.
[Tammy's other events]
FREE for subscription members or
$99.00 per login or
$159.00 departmental login
$10.00
*
Get contact hours free!
---
Contact hours are free with all new and renewing subscribers. NurseTim, Inc. offers an annual subscription service to groups and individuals. This service gives subscribers unlimited access to all our live and archived webinars.
per CE certificate
1 Contact Hour
CE Completion Criteria
Attend the entire activity.
Submit a completed evaluation tool.
Pay the processing fee (free to subscribers).
CE for this event expires on 8-31-2019. The expiration date for awarding contact
hours is 60 days after participating in the webinar.
NurseTim, Inc. is accredited as a provider of continuing nursing education by the American Nurses Credentialing Center's Commission on Accreditation.
---
http://nursetim.com/webinars/Succeeding_in_DNP_School_5_Strategies_for_DNP_Students
Upcoming Events
Nuts & Bolts for Nurse Educators 2019
Aug 8-11, 2019 in Minneapolis, MN
For more information click here.
Recent Events
Flipping the Classroom with Active Learning
Nov 16, 2018 in Phoenix, AZ
For more information click here.
OLN Key Note - Next Generation Learning
Nov 2, 2018 in Columbus, OH
For more information click here.