NTI Webinar Subscription...
12 full months
One low price!
...for individuals
$349 for individuals

...for departments
All full-time, part-time, adjunct, and preceptors

---
Part II - Integrating the INACSL Standards of Best Practice:
SimulationSM 2016
View Now
Description
Objectives
Presenters
This is Part II of a two-part webinar series that begins with a review the INACSL Standards of Best Practice: SimulationSM 2016. Strategies for integration of the Standards are discussed. Across the two-part webinar series, all INACSL Standards of Best Practice: SimulationSM 2016 will be discussed in depth including facilitators and barriers for utilization.
Objectives
Review the INACSL Standards of Best Practice: SimulationSM 2016
Identify strategies to integrate INACSL Standards of Best Practice: SimulationSM into educational practice
Discuss facilitators and barriers to utilizing INACSL Standards of Best Practice: SimulationSM 2016 for the following standards into educational practice: a. Simulation Design Standard b. Debriefing c. Participant Evaluation d. Sim-IPE e. Simulation Glossary
Presenters
Leslie Graham, RN, MN, CNCC, CHSE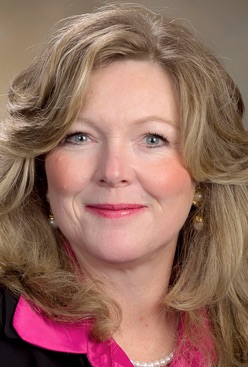 Leslie Graham is coordinator of the Post RPN to BScN Bridging Program, and professor, nursing/adjunct professor at the University of Ontario, Institute of Technology –Durham College (UOIT-DC) Collaborative Nursing Program. Currently, she is a doctoral student at the Arthur Labatt's School of Nursing, University of Western Ontario, where her research interests involve faculty development for simulation-based learning in nursing education. Ms. Graham elevates simulation as pedagogy through national and international presentations and publications. Being a passionate educator, Ms. Graham has received several awards in recognition of excellence in nursing education as well as being the recipient of the American Journal of Nursing Book of the Year. She currently holds the VP of International Affairs for INACSL.
[Leslie's other events]
Wendy Thomson, EdD, MSN, BSBA, RN, CNE, CHSE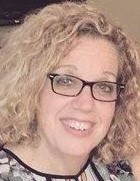 Dr. Wendy Thomson is currently the Rural Health Simulation Education Specialist for the VHA, coordinating a pilot initiative between the VHA's National Simulation Center and the Office of Rural Health expanding simulation education for rural VHA facilities. She is also a faculty member and a consultant who has dedicated her teaching career to helping faculty, students, and experienced clinicians, in all health professions, by facilitating learning and by creating experiences that allow them to apply their knowledge and skills in a safe environment. Dr. Thomson embraces technology and innovation and is always an early adopter of evidence-based best practices for teaching and simulation education that improve desired outcomes. She creates curriculum that prepares all practitioners to provide safe, quality care leading to positive patient outcomes. Dr. Thomson can speak the languages of technology and computers, with a degree in computer science as well as nursing, and education which makes for a unique understanding of how to best utilize simulation as a strategy to prepare our future practitioners.
Dr. Thomson has published articles, designed and published simulation scenarios, and has led faculty workshops that promote best practices in teaching and simulation education. She was appointed to the INACSL Standards Committee in 2014 where she actively participated in the newly revised 2016 INACSL Standards of Best Practice: SimulationSM including chairing the standard on professional integrity and the soon-to-be-published standard on simulation operations. As she finishes her work on the standards committee, she is undertaking the role of nurse planner for INACSL as well as being a member of the society for simulation in healthcare CHSE exam review committee, education committee, and the CHSOS initiatives. She is a contributor to the Healthcare Simulation DictionaryTM and plans to continue contributing to the growth of simulation education in healthcare.
[Wendy's other events]
FREE for subscription members or
$99.00 per login or
$159.00 departmental login
$10.00
*
Get contact hours free!
---
Contact hours are free with all new and renewing subscribers. NurseTim, Inc. offers an annual subscription service to groups and individuals. This service gives subscribers unlimited access to all our live and archived webinars.
per CE certificate
1 Contact Hour
CE Completion Criteria
Attend the entire activity.
Submit a completed evaluation tool.
Pay the processing fee (free to subscribers).
CE for this event expires on 3-31-2019. The expiration date for awarding contact
hours is 60 days after participating in the webinar.
NurseTim, Inc. is accredited as a provider of continuing nursing education by the American Nurses Credentialing Center's Commission on Accreditation.
---
http://nursetim.com/webinars/Part_II-Integrating_the_INACSL_Standards_of_Best_Practice_SimulationSM_2016
Upcoming Events
Nuts & Bolts for Nurse Educators 2019
Aug 8-11, 2019 in Minneapolis, MN
For more information click here.
Recent Events
Flipping the Classroom with Active Learning
Nov 16, 2018 in Phoenix, AZ
For more information click here.
OLN Key Note - Next Generation Learning
Nov 2, 2018 in Columbus, OH
For more information click here.