NTI Webinar Subscription...
...for individuals
$349 for individuals

...for departments
All full-time, part-time, adjunct, and preceptors

---
NCLEX® Update:
Next Gen NCLEX® Is Coming- Are You Ready?
Live: Monday, October 22, 2018 @ 3:00 pm CT
Description
Objectives
Presenters
Clinical judgment requires practice in realistic learning environments from the beginning of nursing school. Using the NCLEX® Test Plan as a guide will help faculty infuse clinical judgment into every lecture, lab, and clinical. This seminar will give faculty an easy-to-use approach to accessing and integrate the client needs. Emphasis will be placed on helping faculty understand the foundation for the NCLEX® Test Plan and making it real to learners at all levels and in all classes across the curriculum. Whether your program has great board pass rates or there is room for improvement, this update will help you master bringing clinical to class. No CEs will be awarded for this event.
Objectives
Describe the use of the NCLEX® test plan in the classroom.
Develop a NCLEX®-related learning activity to promote clinical judgment.
Presenters
Tim Bristol, PhD, RN, CNE, ANEF, FAADN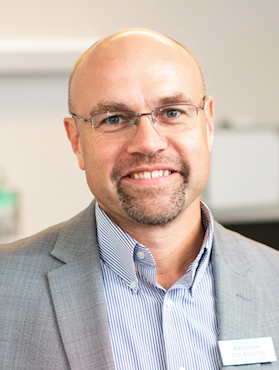 Tim Bristol is a faculty development and curriculum design specialist. He has taught at all levels of nursing to include LPN, ADN, BSN, MSN, and PhD. Developing new programs, innovations in learning, and helping programs internationally, he is an expert in bringing the evidence-base of nursing, healthcare, and education to students and faculty at all levels. Through consultations, writing, and mentoring, Dr. Bristol assists faculty in identifying the competencies needed to effectively enhance programs for optimal student outcomes. He has certification as a nurse educator, is a fellow in the Academy of Nursing Education, and is internationally known for bringing excitement through success to his colleagues and students. His motto: "Today we will learn how to learn."
[Tim's other events]
FREE for subscription members or
$0.00 per login or
$0.00 departmental login
No contact hours provided for this event.
{ceR_ceNumWnote} {ceR_ceCriteria}
---
http://nursetim.com/webinars/NCLEX_Update-1022