NTI Webinar Subscription...
12 full months
One low price!
...for individuals
$349 for individuals

...for departments
All full-time, part-time, adjunct, and preceptors

---
Time Management Strategies for the Busy Nurse Educator:
Making the Most of Your 24-Hour Day
View Now
Description
Objectives
Presenters
The faculty role often appears to offer workload flexibility for educators. Unfortunately, time can quickly be consumed, leaving the faculty member frustrated and overwhelmed. This webinar will feature two experienced educators describing time management strategies found to help the busy faculty member work smarter, not harder. Strategies and tools will be shared for both clinical/practice faculty and research-focused faculty.
Objectives
Identify two time stealers they face on a regular basis.
Describe at least two time management strategies they can begin practicing immediately.
Presenters
Teresa M. Stephens, PhD, MSN, RN, CNE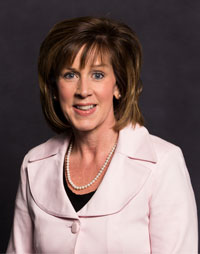 Dr. Tese Stephens has more than 29 years of nursing experience in both clinical and educational settings. She received her Bachelor of Science in Nursing from East Tennessee State University, her Masters of Science in Nursing from King College, a post-master's certificate in nursing education from the University of Tennessee, and her Doctor of Philosophy in Nursing from the University of Tennessee. Additionally, she is a Certified Nurse Educator (CNE). She is an active member of several professional organizations and a member of the Continuing Education (CE) review committee for the Tennessee Nurses Association and a member of the QSEN RN-BSN national taskforce. She serves on the Interprofessional Education and Research Assessment Committee (IPERC) at East TN State University. Dr. Stephens is also a nursing education consultant for NurseTim, Inc. She is the author of several publications, book chapters, and is a frequent presenter at regional and national nursing conferences.

Dr. Stephens' research explores the concept of resilience in nursing students, nurses, and other healthcare professionals as a tool for personal growth and well-being, as well as a means of improving patient outcomes. She is the author of Stephens' Model of Resilience and the founder of RN P.R.E.P. (personal resilience enhancement plan), an interactive learning experience for nursing students and new graduate nurses. She has recently joined with the Tennessee Holocaust Commission to explore survivor stories using her conceptual model of resilience. Dr. Stephens lives in Blountville, TN with her husband, Scott, and a menagerie of pets.
[Teresa's other events]
Ta'Neka Vaden, DNP, APRN, INHANP-BC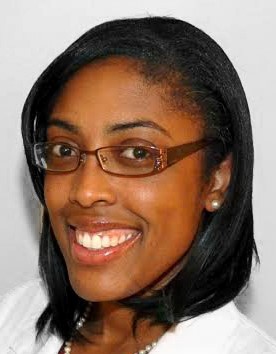 Dr. Ta'Neka Vaden is a dual-certified Women's/Adult Health Nurse Practitioner. Ta'Neka graduated from the University of Louisville in 2006 with her BSN and Vanderbilt University in 2007 with her MSN. She completed her Doctorate of Nursing Practice studies at the University of Kentucky in May 2012. Currently, Dr. Vaden is serving as an Assistant Professor of Nursing for Bellarmine University and nurse practitioner to local clinics. Professional Journal publications include Let's Get it On; Healthy Sexuality with Aging (Winter 2015) and An Experience to Remember (2006).
Ta'Neka has worked and trained in many areas including Internal Medicine, OB/GYN, Renal/Med-Surgery, Cardiac Telemetry, and Emergency Medicine. Ta'Neka is certified by the National Certification Corporation and the American Nurses Credentialing Center. As an active community leader, Ta'Neka is involved in many health-oriented organizations.
[Ta'Neka's other events]
FREE for subscription members or
$99.00 per login or
$159.00 departmental login
$10.00
*
Get contact hours free!
---
Contact hours are free with all new and renewing subscribers. NurseTim, Inc. offers an annual subscription service to groups and individuals. This service gives subscribers unlimited access to all our live and archived webinars.
per CE certificate
1 Contact Hour
CE Completion Criteria
Attend the entire activity.
Submit a completed evaluation tool.
Pay the processing fee (free to subscribers).
CE for this event expires on 4-30-2019. The expiration date for awarding contact
hours is 60 days after participating in the webinar.
NurseTim, Inc. is accredited as a provider of continuing nursing education by the American Nurses Credentialing Center's Commission on Accreditation.
---
http://nursetim.com/webinars/Making_the_Most_of_Your_24-Hour_Day_Time_Management_Strategies_for_the_Busy_Nurse_Educator
Upcoming Events
Nuts & Bolts for Nurse Educators 2019
Aug 8-11, 2019 in Minneapolis, MN
For more information click here.
Recent Events
Flipping the Classroom with Active Learning
Nov 16, 2018 in Phoenix, AZ
For more information click here.
OLN Key Note - Next Generation Learning
Nov 2, 2018 in Columbus, OH
For more information click here.