NTI Webinar Subscription...
12 full months
One low price!
...for individuals
$349 for individuals

...for departments
All full-time, part-time, adjunct, and preceptors

---
Living Lectures:
Alternatives to PowerPoint
View Now
Description
Objectives
Presenters
Delivering content in a face-to-face or online class is often done via lecture. In this webinar, best practices for making lectures educational, engaging, and inspiring will be shared. In other words, this webinar is for any professor who feels that their lectures may need a tune-up. The presentation is organized around Matveyev's principles of periodization and introduces the work of Freytag's plot structure, but don't be put off by this impressive use of theory! This webinar will have specific and generalizable lecture activities such as Twitter Time, Sing a Song, Sweet 16 and more! These easy-to-integrate small changes to your lectures can result in big improvements to student engagement and learning.
Objectives
Explore research on timing and plot structure to improve the organization and structure of a lecture in a face-to-face or online environment.
Describe specific small changes in teaching strategies that engage learners and facilitate learning.
Presenters
Tami Eggleston, PhD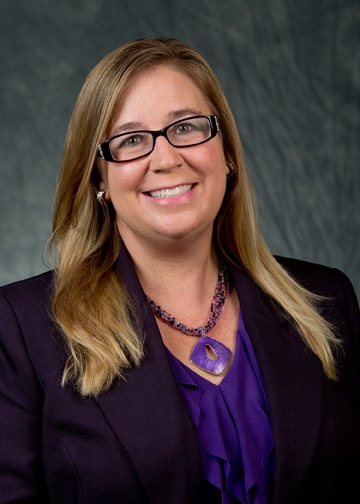 Tami Eggleston is a professor of psychology and the associate dean for institutional effectiveness at McKendree University in Lebanon, Illinois. Tami has been at McKendree University since 1996. Tami is the Coordinator of the Teaching for Excellence (T4E) faculty development program. She is also a Higher Learning Commission (HLC) peer reviewer and was recently named one of ten national Lumina Degree Qualifications Profile (DQP) assessment coaches. She regularly presents about teaching, technology, and assessment at various conferences and campuses. Tami enjoys helping people find specific, practical strategies that truly make a difference in student learning. Tami loves to teach face-to-face, online, or in blended classes. Tami has been teaching online since McKendree first implemented blended and online classes in 2003. Tami has been involved in promoting online learning at McKendree. Tami has taught almost every course in the psychology curriculum including introduction to psychology, sport psychology, research methods, human sexuality, and social psychology. Tami has won various teaching awards including the Emerson Excellence in Teaching Award and the University of Missouri St. Louis (UMSL) Teaching and Technology Award. Her goal in teaching, presenting, or consulting is to educate, engage, and inspire.
[Tami's other events]
FREE for subscription members or
$99.00 per login or
$159.00 departmental login
$10.00
*
Get contact hours free!
---
Contact hours are free with all new and renewing subscribers. NurseTim, Inc. offers an annual subscription service to groups and individuals. This service gives subscribers unlimited access to all our live and archived webinars.
per CE certificate
1 Contact Hour
CE Completion Criteria
Attend the entire activity.
Submit a completed evaluation tool.
Pay the processing fee (free to subscribers).
CE for this event expires on 7-31-2020. The expiration date for awarding contact
hours is 60 days after participating in the webinar.
NurseTim, Inc. is accredited as a provider of continuing nursing education by the American Nurses Credentialing Center's Commission on Accreditation.
---
http://nursetim.com/webinars/Living_Lectures_Alternatives_to_PowerPoint&s=1
Upcoming Events
Nuts & Bolts for Nurse Educators 2019
Aug 8-11, 2019 in Minneapolis, MN
For more information click here.
Recent Events
Flipping the Classroom with Active Learning
Nov 16, 2018 in Phoenix, AZ
For more information click here.
OLN Key Note - Next Generation Learning
Nov 2, 2018 in Columbus, OH
For more information click here.