NTI Webinar Subscription...
12 full months
One low price!
...for individuals
$349 for individuals

...for departments
All full-time, part-time, adjunct, and preceptors

---
Genetics and Genomics in Nursing Education:
From the Helix to Practice
View Now
Description
Objectives
Presenters
Genetics/genomics is an increasingly significant component in providing patient-centered care across healthcare settings, so these concepts need to be incorporated into nursing education curriculum. This webinar will provide strategies and resources for integrating genetics/genomics concepts and competencies in nursing education, from assessment to evaluation, including creative learning activities.
Objectives
Discuss strategies to assess nursing education curriculum for genetics/genomics components.
Identify components that support integration of genetics/genomics content into nursing curriculum.
Describe program strategies and considerations for integrating genetics/genomics content and competencies.
Presenters
Rachel Choudhury, MSN, RN, CNE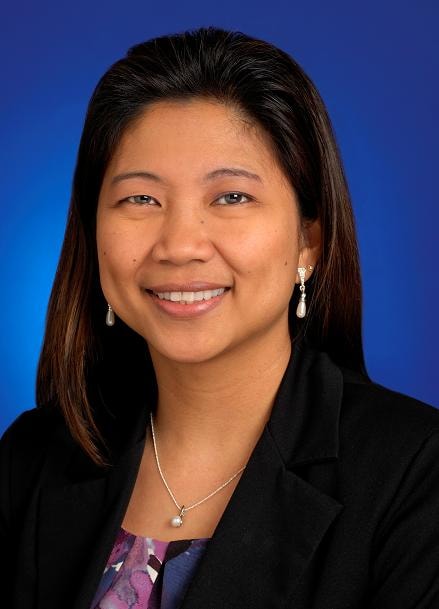 Ms. Choudhury's professional background includes five years in nursing clinical practice (med-surg/oncology) and six years in nursing education. She participated in the 2012 National Human Genome Research Institute (NHGRI) Genomics Research Program, where she learned about updates on the latest advances in genomics research; most current understanding of the genetic/genomic basis of disease; ethical, legal and social implications of genomics research; and potential strategies for nursing education. Ms. Choudhury and the team of nurse educators who participated in the program developed and published their project, "Application of a Family Pedigree for Nursing Practice: Lesson Plan and Grading Rubric", which is available on the NHGRI website. She presented at the 2013 AACN Baccalaureate Nursing Education on the topic of influencing factors and processes by which the RN-BSN students develop genetics and genomics self-efficacy in their current practice arena. She is currently serving as a content expert panel with the ANCC's genetics nursing certification portfolio project.
[Rachel's other events]
FREE for subscription members or
$99.00 per login or
$159.00 departmental login
$10.00
*
Get contact hours free!
---
Contact hours are free with all new and renewing subscribers. NurseTim, Inc. offers an annual subscription service to groups and individuals. This service gives subscribers unlimited access to all our live and archived webinars.
per CE certificate
1.25 Contact Hours
CE Completion Criteria
Attend the entire activity.
Submit a completed evaluation tool.
Pay the processing fee (free to subscribers).
CE for this event expires on 5-31-2019. The expiration date for awarding contact
hours is 60 days after participating in the webinar.
NurseTim, Inc. is accredited as a provider of continuing nursing education by the American Nurses Credentialing Center's Commission on Accreditation.
---
http://nursetim.com/webinars/Genetics_and_Genomics_in_Nursing_Education_From_the_Helix_to_Practice
Upcoming Events
Nuts & Bolts for Nurse Educators 2019
Aug 8-11, 2019 in Minneapolis, MN
For more information click here.
Recent Events
Flipping the Classroom with Active Learning
Nov 16, 2018 in Phoenix, AZ
For more information click here.
OLN Key Note - Next Generation Learning
Nov 2, 2018 in Columbus, OH
For more information click here.