NTI Webinar Subscription...
...for individuals
$349 for individuals

...for departments
All full-time, part-time, adjunct, and preceptors

---
Five Simulation Strategies for the Staff Development Nurse:
Tailoring Simulation to Meet the Needs of Learners
View Now
Description
Objectives
Presenters
Are you looking for new ways to deliver educational content to your staff? Simulation offers a range of activities that can be tailored to meet the needs of your learners. Five strategies – active listening, role-playing, shadowing experts, virtual sim, and high-fidelity simulation – will be presented, along with suggestions for adapting these activities for a range of learners in a variety of clinical settings.
Objectives
Identify five simulation strategies for meeting the educational needs of nurses in various clinical settings.
Discuss ways the educator can modify these activities to meet the needs of their learners and reflect their specific practice setting.
Presenters
Jeanne Carey, MEd, RN, CHSE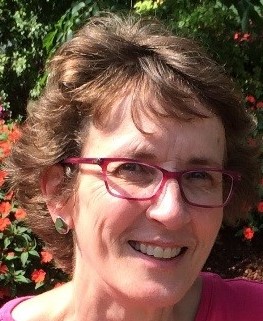 Jeanne Carey is the director of simulation at Baylor University Louise Herrington School of Nursing in Dallas, TX. She is a certified simulation educator with experience in all aspects of simulation, including the development & implementation of new simulation-based activities, training of simulation facilitators, and recruitment & management of standardized patient (SP) volunteers.

Jeanne and her team created a new method of role assignment in simulation. The Two-Heads-are-Better-than-One (2HeadsR >1™) strategy has two students assume the role of one nurse and utilize the think aloud process to discuss and ultimately determine the plan of care for their simulated patient. This innovative approach provides educators a unique perspective for assessing students' critical thinking and clinical decision-making skills. Students gain an appreciation for the role of collaboration and teamwork in providing safe patient care.
[Jeanne's other events]
FREE for subscription members or
$99.00 per login or
$159.00 departmental login
$10.00
*
Get contact hours free!
---
Contact hours are free with all new and renewing subscribers. NurseTim, Inc. offers an annual subscription service to groups and individuals. This service gives subscribers unlimited access to all our live and archived webinars.
per CE certificate
1 Contact Hour
CE Completion Criteria
Attend the entire activity.
Submit a completed evaluation tool.
Pay the processing fee (free to subscribers).
CE for this event expires on 11-30-2020. The expiration date for awarding contact
hours is 60 days after participating in the webinar.
NurseTim, Inc. is accredited as a provider of continuing nursing education by the American Nurses Credentialing Center's Commission on Accreditation.
---
http://nursetim.com/webinars/Five_Simulation_Strategies_for_the_Staff_Development_Nurse_Tailoring_Simulation_to_Meet_the_Needs_of_Learners_Across_Practice_Settings
Upcoming Events
Flipping the Classroom with Active Learning
Nov 16, 2018 in Phoenix, AZ
For more information click here.
Nuts & Bolts for Nurse Educators 2019
Aug 8-11, 2019 in Minneapolis, MN
For more information click here.
Recent Events
OLN Key Note - Next Generation Learning
Nov 2, 2018 in Columbus, OH
For more information click here.
New Faculty Institute 2018
Oct 26-28, 2018 in Orlando, FL
For more information click here.
NurseTim Haiti Trip, October 2018
Oct 5-14, 2018 in Léogane, Haiti
For more information click here.