NTI Webinar Subscription...
...for individuals
$349 for individuals

...for departments
All full-time, part-time, adjunct, and preceptors

---
Ethics:
Emphasis Across the Curriculum
View Now
Description
Objectives
Presenters
Nurses are key to quality care within the health care system, yet they continue to struggle with the daily challenges of providing beneficent care to their patients. It is not uncommon for nurses to feel disenfranchised and powerless when they perceive unresolved suffering and distress on a daily basis. Indeed, questions often revolve around informed consent, allocation of finite resources (including staffing), end-of-life, and miscommunication among other issues. It is expected that "Nurses should be full partners, with physicians and other health care professionals, in redesigning health care in the United States." (IOM Report). However, to meet this goal, we must first understand the daily ethical challenges that nurses face that impact the patient-provider relationship and the strategies necessary to improve care within the system.
Objectives
Identify the current ethical issues in nursing practice.
Delineate strategies for shared decision-making in the clinical arena.
Articulate a framework for resolving ethical dilemmas.
Presenters
Connie Ulrich, PhD, RN, FAAN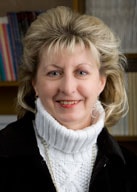 Dr. Ulrich received a Postdoctoral Fellowship (2001-2003) in the Department of Clinical Bioethics, Warren G. Magnuson Clinical Center, National Institutes of Health, Bethesda, Maryland. Dr. Ulrich is an American Nurses Foundation Scholar receiving an American Nurses Foundation grant for her doctoral dissertation work. Dr. Ulrich is a Senior Fellow in the Center for Bioethics, Department of Medical Ethics and Senior Fellow, The Leonard Davis Institute of Health Economics at the University of Pennsylvania.
[Connie's other events]
FREE for subscription members or
$99.00 per login or
$159.00 departmental login
$10.00
*
Get contact hours free!
---
Contact hours are free with all new and renewing subscribers. NurseTim, Inc. offers an annual subscription service to groups and individuals. This service gives subscribers unlimited access to all our live and archived webinars.
per CE certificate
1.25 Contact Hours
CE Completion Criteria
Attend the entire activity.
Submit a completed evaluation tool.
Pay the processing fee (free to subscribers).
CE for this event expires on 4-30-2019. The expiration date for awarding contact
hours is 60 days after participating in the webinar.
This webinar expires on April 1, 2015.
NurseTim, Inc. is accredited as a provider of continuing nursing education by the American Nurses Credentialing Center's Commission on Accreditation.
---
http://nursetim.com/webinars/Ethics_Emphasis_Across_the_Curriculum
Upcoming Events
Flipping the Classroom with Active Learning
Nov 16, 2018 in Phoenix, AZ
For more information click here.
Nuts & Bolts for Nurse Educators 2019
Aug 8-11, 2019 in Minneapolis, MN
For more information click here.
Recent Events
OLN Key Note - Next Generation Learning
Nov 2, 2018 in Columbus, OH
For more information click here.
New Faculty Institute 2018
Oct 26-28, 2018 in Orlando, FL
For more information click here.
NurseTim Haiti Trip, October 2018
Oct 5-14, 2018 in Léogane, Haiti
For more information click here.