NTI Webinar Subscription...
12 full months
One low price!
...for individuals
$349 for individuals

...for departments
All full-time, part-time, adjunct, and preceptors

---
Energizing Faculty:
Rediscovering the Joy in Teaching
View Now
Description
Objectives
Presenters
Think back to why you first became an educator. Remember that enthusiasm and excitement that you brought into your faculty role. The intent of this webinar is to help you identify strategies that will help bring that joy back into teaching.
Objectives
Recall the reasons for becoming a faculty member.
Discuss best practices for maintaining faculty well-being.
Develop an action plan to bring the joy back into teaching.
Presenters
Anne Brett, PhD, RN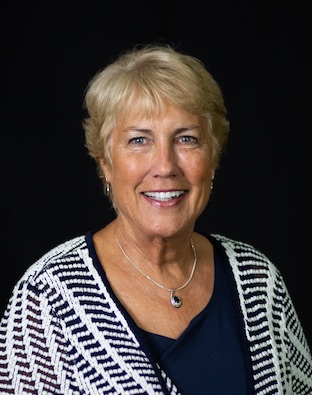 Dr. Anne Brett has climbed the career ladder in higher education. Her 30-year teaching career has spanned the educational continuum in nursing from entry level to doctoral programs. She has been a Nursing Program Director, Dean of Nursing, Executive Dean of Health Sciences and Public Services and most recently Dr. Brett was President/CEO of Cox College in Springfield, MO. She has extensive experience with all levels of accreditation and assessment. Nursing education and leadership are her passions, second only to her family!
[Anne's other events]
Michele L. Deck, RN, BSN, M.Ed., LCCE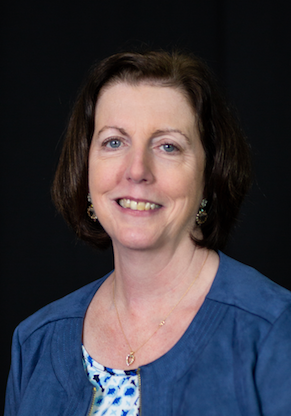 Michele is known for her innovative teaching methods in the field of health care education and training. She has been training educators and trainers full time for the last twenty-two years. She has won the "Excellence in Nursing" award, has been selected as one of the "Great 100 Nurses of Louisiana" and was also elected to the Sigma Theta Tau National Nursing Honor Society. The National Nursing Staff Development Organization named her the recipient of the prestigious Belinda Puetz award in 2000. She was named "Business Woman of the Year" in 2003 and 2004 by the National Business Council.
[Michele's other events]
Virginia Wangerin, PhD, RN, CNE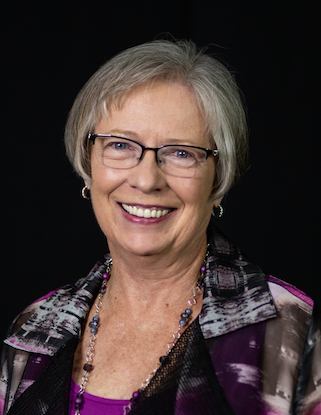 Dr. Virginia "Ginny" Wangerin, PhD, RN, CNE is an educator, consultant, and speaker with over thirty years' experience in nursing. She has been a bedside nurse, educator, administrator and community volunteer. She led the Des Moines Area Community College nursing program through significant growth and success during her tenure as faculty, program chair and District Director. She has also taught at the BSN and graduate level, and is currently Director of an RN-BSN program with multi-state locations and an innovative concurrent enrollment partnership with associate degree programs. Ginny has successfully led programs through the accreditation process with NLNAC and CCNE, and served as consultant for state accreditation/approval processes. President of the Iowa Nurses Association from 2007 to 2011, she spends time advocating for nursing and healthcare issues at the state and national level. She was invited by Senator Tom Harkin to join him at the National Press Club in May 2009 where she talked about "Chronic Disease - Impact on Health Care". Ginny served on the Governor's Nursing Task Force in 2008 and the Iowa Consortium for Comprehensive Cancer Control from 2002-2007 and several statewide nursing task forces impacting practice and nursing regulation as well as health care organization boards of directors. She is currently on the Iowa Board of Nursing Workforce Advisory Committee. As a leader in the Iowa Needs Nurses Now Coalition, she was instrumental in activities furthering nursing practice and education in the state. Ginny was one of four nurses profiled in "The American Nurse", May/June 2009 as a nurse educator and advocate whose "efforts are aimed at improving the lives of patients and colleagues." In October 2011 she was honored by the Iowa Nurses Association with the Edith Ruppert Award, in recognition of having contributed significantly to the improvement of nursing and the professional organization.
[Virginia's other events]
FREE for subscription members or
$99.00 per login or
$159.00 departmental login
$10.00
*
Get contact hours free!
---
Contact hours are free with all new and renewing subscribers. NurseTim, Inc. offers an annual subscription service to groups and individuals. This service gives subscribers unlimited access to all our live and archived webinars.
per CE certificate
1 Contact Hour
CE Completion Criteria
Attend the entire activity.
Submit a completed evaluation tool.
Pay the processing fee (free to subscribers).
CE for this event expires on 3-31-2019. The expiration date for awarding contact
hours is 60 days after participating in the webinar.
NurseTim, Inc. is accredited as a provider of continuing nursing education by the American Nurses Credentialing Center's Commission on Accreditation.
---
http://nursetim.com/webinars/Energizing_Faculty_Rediscovering_the_Joy_in_Teaching
Upcoming Events
Nuts & Bolts for Nurse Educators 2019
Aug 8-11, 2019 in Minneapolis, MN
For more information click here.
Recent Events
Flipping the Classroom with Active Learning
Nov 16, 2018 in Phoenix, AZ
For more information click here.
OLN Key Note - Next Generation Learning
Nov 2, 2018 in Columbus, OH
For more information click here.