NTI Webinar Subscription...
12 full months
One low price!
...for individuals
$349 for individuals

...for departments
All full-time, part-time, adjunct, and preceptors

---
Diversity and English Language Learners:
Helping Students Succeed
View Now
Description
Objectives
Presenters
The growing diversity of our student population provides a variety of perspectives within that population and subsequent challenges for our lesson plans. The implementation of evidence of best practices for meeting the needs of our diverse population will maximize student success.


Objectives
Explore the cultural profile of nursing students compared to the general population.
Discuss strategies to enhance learning and academic success for students from non-dominant cultures.
Identify strategies to increase faculty understanding of their roles in educating culturally diverse nursing students in preparation for entry into the nursing workforce.
Presenters
Jessie M. Colin, PhD, RN, FRE, FAAN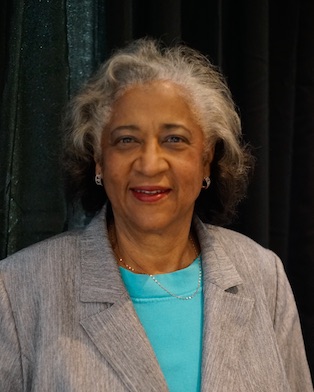 Jessie M. Colin is a professor and director of the PhD, nursing executive leadership, and nursing education programs at Barry University's College of Nursing and Health Sciences. A trilingual Haitian, Dr. Colin was recognized in 2009 as one of South Florida's most prominent black women. She serves as the chair of the education committee of the Florida Board of Nursing and was the first Haitian nurse appointed to the Florida Governor's Haiti Advisory Committee. She devotes her professional life to advancing nursing knowledge, health policy, and transcultural nursing, and co-founded the only baccalaureate nursing program in Haiti.
[Jessie's other events]
Karin J. Sherrill, RN, MSN, CNE, CHSE, ANEF, FAADN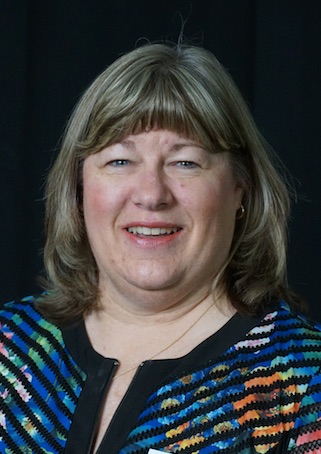 Karin J. Sherrill is an experienced nurse educator with over twenty years of teaching experience at Maricopa Community Colleges in Arizona. During her teaching tenure, she has been involved with multiple projects including online education, informatics development, active teaching strategies, new grad transition to practice, and the integration of classroom, lab and simulation technologies. She teaches third-semester nursing students in the classroom and simulation lab along with facilitating student success courses throughout the curriculum. Karin currently serves on the Maricopa Nursing Testing Committee, the T.I.G.E.R. Informatics Education Committee, and is the president of the Arizona League for Nursing. Karin has consulted for the National League for Nurses Testing Services, National Council State Board of Nursing, and several publishing companies. She is a member of the Arizona and National League for Nursing, the Arizona and American Nurses Association, the National Organization for Associate Degree Nursing, the International Nursing Association for Clinical Simulation & Learning, the Society for Simulation in Healthcare and was founding president for the Arizona Simulation Network.
[Karin's other events]
FREE for subscription members or
$99.00 per login or
$159.00 departmental login
$10.00
*
Get contact hours free!
---
Contact hours are free with all new and renewing subscribers. NurseTim, Inc. offers an annual subscription service to groups and individuals. This service gives subscribers unlimited access to all our live and archived webinars.
per CE certificate
1 Contact Hour
CE Completion Criteria
Attend the entire activity.
Submit a completed evaluation tool.
Pay the processing fee (free to subscribers).
CE for this event expires on 2-28-2020. The expiration date for awarding contact
hours is 60 days after participating in the webinar.
NurseTim, Inc. is accredited as a provider of continuing nursing education by the American Nurses Credentialing Center's Commission on Accreditation.
---
http://nursetim.com/webinars/Diversity_and_English_Language_Learners_Helping_Students_Succeed
Upcoming Events
Nuts & Bolts for Nurse Educators 2019
Aug 8-11, 2019 in Minneapolis, MN
For more information click here.
Recent Events
Flipping the Classroom with Active Learning
Nov 16, 2018 in Phoenix, AZ
For more information click here.
OLN Key Note - Next Generation Learning
Nov 2, 2018 in Columbus, OH
For more information click here.