NTI Webinar Subscription...
12 full months
One low price!
...for individuals
$349 for individuals

...for departments
All full-time, part-time, adjunct, and preceptors

---
Debriefing in Simulation:
The "Nuts and Bolts"
View Now
Description
Objectives
Presenters
This webinar delves into the "nuts and bolts" of debriefing and feedback methods to assist faculty in selecting the most appropriate debriefing method matched to the purpose of the simulation experience. Participants will be able to compare and contrast debriefing methods, identify common errors in debriefing, and generate ideas for development of faculty skill in debriefing methods. Ideas on how to prepare the student for the debriefing experience are shared.
Objectives
Compare, contrast, and identify common elements of debriefing methods appropriate for simulation based learning experiences.
Justify selection of a debriefing or feedback method considering whether the simulation experience has a formative, summative, or high-stakes purpose.
Generate ideas to develop and maintain faculty skill and competence in debriefing methods.
Presenters
Michelle Aebersold, PhD, RN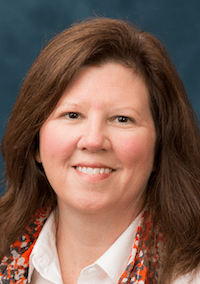 Dr. Aebersold is a Clinical Associate Professor and Director of the Clinical Learning Center at the University of Michigan - School of Nursing. She has presented nationally and internationally in the area of simulation-based learning and the key role simulation can play in improving learner outcomes for health professionals. Her program of scholarship focuses on the science of learning applied in simulation to align clinician and student practice behaviors with research evidence to improve population health. She has worked extensively with virtual environments, learning technologies and high-fidelity simulation. She was a 2014 presenter at TEDxUofM-on the important role of simulation in nursing education. She is a member of the Standards Committee for the International Nursing Association for Clinical Simulation and Learning.
[Michelle's other events]
Jane B. Paige, PhD RN, CNE, CHSE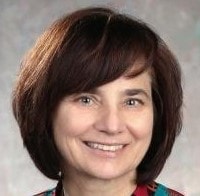 Dr. Jane Paige is an Associate Professor and Undergraduate Program Director at the Milwaukee School of Engineering (MSOE) School of Nursing. She is certified as a nurse educator (CNE) and a healthcare simulation educator (CHSE). Dr. Paige received her PhD in 2013 and her research interest focused on the use of simulation based learning, specifically simulation design and perspectives held by nursing students and nurse educators. Dr. Paige has collaborated with the Medical College of WI in interprofessional educational simulations between nursing and medical students. At an international level, Dr. Paige is a member of the International Nursing Association for Clinical Simulation and Learning (INACSL) Standards Committee. This committee was responsible for the 2016 revision of the INACSL Standards of Best Practice: SimulationSM. Dr. Paige's practice experience includes 25 years in roles that stem from Director of Critical Care, case manager, to staff nurse.
[Jane's other events]
FREE for subscription members or
$99.00 per login or
$159.00 departmental login
$10.00
*
Get contact hours free!
---
Contact hours are free with all new and renewing subscribers. NurseTim, Inc. offers an annual subscription service to groups and individuals. This service gives subscribers unlimited access to all our live and archived webinars.
per CE certificate
1 Contact Hour
CE Completion Criteria
Attend the entire activity.
Submit a completed evaluation tool.
Pay the processing fee (free to subscribers).
CE for this event expires on 12-31-2019. The expiration date for awarding contact
hours is 60 days after participating in the webinar.
NurseTim, Inc. is accredited as a provider of continuing nursing education by the American Nurses Credentialing Center's Commission on Accreditation.
---
http://nursetim.com/webinars/Debriefing_in_Simulation_The_Nuts_and_Bolts
Upcoming Events
Nuts & Bolts for Nurse Educators 2019
Aug 8-11, 2019 in Minneapolis, MN
For more information click here.
Recent Events
Flipping the Classroom with Active Learning
Nov 16, 2018 in Phoenix, AZ
For more information click here.
OLN Key Note - Next Generation Learning
Nov 2, 2018 in Columbus, OH
For more information click here.