NTI Webinar Subscription...
12 full months
One low price!
...for individuals
$349 for individuals

...for departments
All full-time, part-time, adjunct, and preceptors

---
Connecting the Concepts:
Clinical and Classroom
View Now
Description
Objectives
Presenters
This webinar will enable learners to examine strategies that effectively link classroom concepts to clinical learning and vice-versa. Closing the gap between classroom and clinical, theory and practice, will result in higher-level thinking and improved student outcomes. Current issues creating a need for this connection will be explored. Practical strategies and larger projects that have been successful in closing the gap will be discussed. Finally, a concrete exercise is provided as a suggestion for connecting classroom and clinical teaching/learning.
Objectives
Identify three issues contributing to the need for connecting classroom and clinical concepts.
Discuss three strategies for connecting classroom and clinical concepts.
Apply experiential learning cycle framework toward connecting classroom and clinical concepts.
Presenters
Karin J. Sherrill, RN, MSN, CNE, CHSE, ANEF, FAADN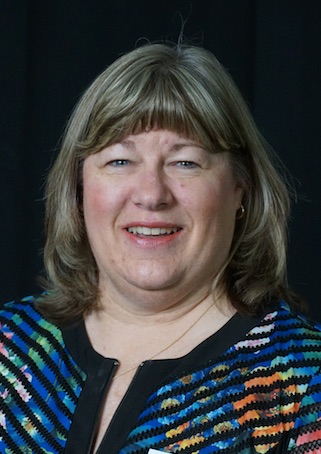 Karin J. Sherrill is an experienced nurse educator with over twenty years of teaching experience at Maricopa Community Colleges in Arizona. During her teaching tenure, she has been involved with multiple projects including online education, informatics development, active teaching strategies, new grad transition to practice, and the integration of classroom, lab and simulation technologies. She teaches third-semester nursing students in the classroom and simulation lab along with facilitating student success courses throughout the curriculum. Karin currently serves on the Maricopa Nursing Testing Committee, the T.I.G.E.R. Informatics Education Committee, and is the president of the Arizona League for Nursing. Karin has consulted for the National League for Nurses Testing Services, National Council State Board of Nursing, and several publishing companies. She is a member of the Arizona and National League for Nursing, the Arizona and American Nurses Association, the National Organization for Associate Degree Nursing, the International Nursing Association for Clinical Simulation & Learning, the Society for Simulation in Healthcare and was founding president for the Arizona Simulation Network.
[Karin's other events]
FREE for subscription members or
$99.00 per login or
$159.00 departmental login
$10.00
*
Get contact hours free!
---
Contact hours are free with all new and renewing subscribers. NurseTim, Inc. offers an annual subscription service to groups and individuals. This service gives subscribers unlimited access to all our live and archived webinars.
per CE certificate
1 Contact Hour
CE Completion Criteria
Attend the entire activity.
Submit a completed evaluation tool.
Pay the processing fee (free to subscribers).
CE for this event expires on 2-28-2021. The expiration date for awarding contact
hours is 60 days after participating in the webinar.
NurseTim, Inc. is accredited as a provider of continuing nursing education by the American Nurses Credentialing Center's Commission on Accreditation.
---
http://nursetim.com/webinars/Connecting_the_Concepts_Clinical_and_Classroom
Upcoming Events
Nuts & Bolts for Nurse Educators 2019
Aug 8-11, 2019 in Minneapolis, MN
For more information click here.
Recent Events
Flipping the Classroom with Active Learning
Nov 16, 2018 in Phoenix, AZ
For more information click here.
OLN Key Note - Next Generation Learning
Nov 2, 2018 in Columbus, OH
For more information click here.