NTI Webinar Subscription...
12 full months
One low price!
...for individuals
$349 for individuals

...for departments
All full-time, part-time, adjunct, and preceptors

---
Concept Mapping:
Active Learning for Transformative Nursing Education
View Now
Description
Objectives
Presenters
This webinar explores the evolution of concept mapping as an active teaching strategy that can be integrated into class, lab, simulation, and clinical experiences. The advantages of concept mapping for addressing the needs of multimodal learners are discussed. "Hands-on" examples of how concept maps enhance the ability of students to critically think and develop sound clinical judgment are provided. The webinar provides faculty with tools that facilitate straightforward evaluation of a student's ability to synthesize critical concepts and understand comprehensive patient-centered, research-based care. Concept mapping and conceptual care mapping technologies that enhance the professional transformation of nursing students are highlighted.
Objectives
Explore the evolution and relevance of concept mapping in nursing education.
Identify specific concept mapping methods to enhance student critical thinking skills and faculty evaluation of student concept comprehension.
Describe concept and conceptual care mapping technologies to support transformative nursing education.
Presenters
Lynne R. Crawford, MSN, RN, MBA, CNE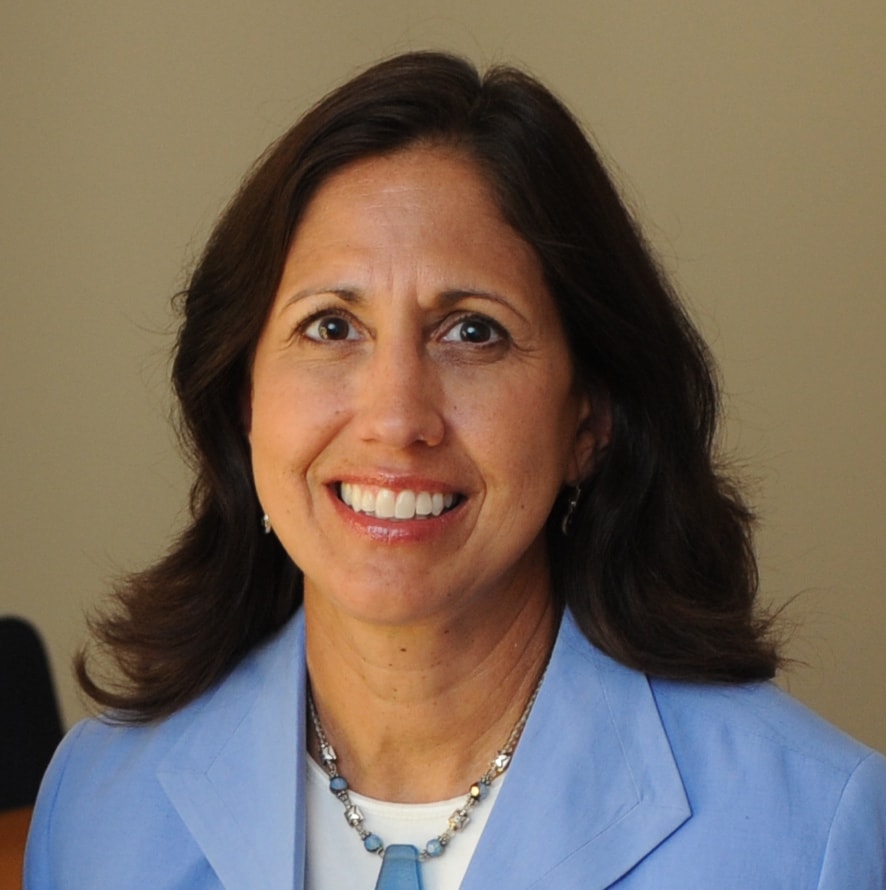 Lynne Crawford graduated from Kent State University with her BSN and earned her MSN from Frances Payne Bolton School of Nursing at Case Western Reserve University. Her career in nursing education began at KSU College of Nursing where she taught pediatric nursing. After receiving her MBA she worked as an RN supervisor in long term care facilities before coming back to KSU to teach Fundamentals of Nursing. Her passion for Fundamentals grew as she witnessed the students' transformation during their fundamentals rotation. She is emeritus faculty at KSU. Since 2010 she has been a Certified Nurse Educator and in 2011 she was recognized as a Distinguished Alumna Honoree at KSU College of Nursing. Lynne has presented at national conferences in the areas of student-centered learning activities, handheld technology, and conceptual care mapping. She has been using concept maps and conceptual care mapping as a teaching/learning tool for 10 years. She is the coauthor of Fundamentals of Nursing: Active Learning for Collaborative Practice (Elsevier, 2016) which includes an electronic conceptual care mapping tool for use in clinical, lab or the classroom, as well as independent study and small group activities.
[Lynne's other events]
Barbara L. Yoost, MSN, RN, CNS, CNE, ANEF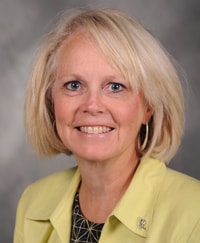 Barbara L. Yoost is an Assistant Professor of Nursing in the BSN program at Notre Dame College. She graduated with her BSN and MSN from Kent State University and was honored as a Distinguished Alumnae at the College of Nursing. She is a Fellow in the Academy of Nursing Education and currently serves as Vice-Chair of the NLN Membership Committee. A Certified Nurse Educator since 2006, Barbara was an early proponent of handheld technology and developed the conceptual care map as a tool for enhancing a student's ability to understand the multi-faceted nature of patient care. While practicing as a critical care nurse, she began teaching part-time and has had the opportunity to teach full time in Associate, Diploma, and Baccalaureate degree programs. She has designed and implemented many active teaching/learning strategies throughout her career and has taught and presented nationally at numerous conferences and internationally in Turkey and the United Arab Emirates. Barbara's passion for experiential learning has resulted in her developing and leading immersion study abroad experiences for nursing and public health students in Switzerland and Guatemala. She has published articles on mobile technology in nursing education, served as a subject matter expert for the development of online simulation products, and is the coauthor of Fundamentals of Nursing: Active Learning for Collaborative Practice.
[Barbara's other events]
FREE for subscription members or
$99.00 per login or
$159.00 departmental login
$10.00
*
Get contact hours free!
---
Contact hours are free with all new and renewing subscribers. NurseTim, Inc. offers an annual subscription service to groups and individuals. This service gives subscribers unlimited access to all our live and archived webinars.
per CE certificate
1 Contact Hour
CE Completion Criteria
Attend the entire activity.
Submit a completed evaluation tool.
Pay the processing fee (free to subscribers).
CE for this event expires on 6-30-2019. The expiration date for awarding contact
hours is 60 days after participating in the webinar.
NurseTim, Inc. is accredited as a provider of continuing nursing education by the American Nurses Credentialing Center's Commission on Accreditation.
---
http://nursetim.com/webinars/Concept_Mapping_Active_Learning_for_Transformative_Nursing_Education
Upcoming Events
Nuts & Bolts for Nurse Educators 2019
Aug 8-11, 2019 in Minneapolis, MN
For more information click here.
Recent Events
Flipping the Classroom with Active Learning
Nov 16, 2018 in Phoenix, AZ
For more information click here.
OLN Key Note - Next Generation Learning
Nov 2, 2018 in Columbus, OH
For more information click here.