NTI Webinar Subscription...
12 full months
One low price!
...for individuals
$349 for individuals

...for departments
All full-time, part-time, adjunct, and preceptors

---
Concept-Based Curriculum from the Ground Up, Part 1
View Now
Description
Objectives
Presenters
This webinar will introduce participants to the rationale for use of conceptual teaching and learning, and will discuss the motivation for the movement toward a concept-based curriculum in nursing that is happening around the country. Participants will consider how to identify key concepts for the nursing curriculum, and explore best practices in identification of exemplars used to illustrate concepts for nursing.

This is an update of the 'ABC's of Concept-based Curriculum' series.
Objectives
Articulate the rationale for conceptual teaching and use of a concept-based curriculum in nursing.
Identify concepts that are suitable for use in a nursing curriculum.
Discuss exemplars used to bring concepts to life in the nursing curriculum.
Presenters
Amy Hall, PhD, RN, CNE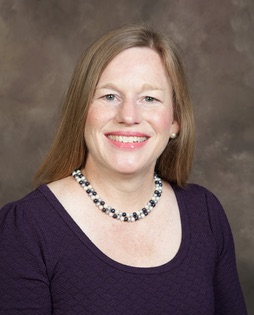 Amy Hall has been a nursing educator for 25 years. She is a co-author of Fundamentals of Nursing and has expertise in curricular design and evaluation. Amy is a Professor and the Dean at the School of Nursing at Franciscan Missionaries of Our Lady University in Baton Rouge, Louisiana. She currently leads faculty, students and staff in the BSN, RN to BSN, MSN FNP and DNP Nurse Anesthesia programs. She has experience developing and teaching study abroad courses for nursing students and has taught in many countries, including England and China. She currently is serving a term on the ACEN Board of Commissioners as a representative for baccalaureate and higher nursing programs. When she is not spreading her passion for nursing and nursing education with others, Dr. Hall enjoys cooking, baking and running marathons.
[Amy's other events]
Susan Hendricks, EdD, RN, CNE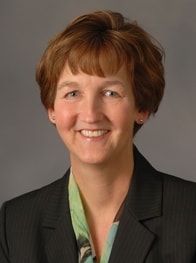 Dr. Susan Hendricks has been a nurse since 1983, receiving a BSN from the University of North Dakota and an MSN from the University of Wisconsin, and has specialized in community mental health nursing. As an IU faculty member Dr. Hendricks has focused her academic career on curriculum, evaluation, student success, and the study of innovation in nursing education. In recent years she has taken on increasing leadership roles, including evaluation director, assistant dean, and chair of the IU statewide curriculum committee that developed the RN to BSN curriculum. Currently the associate dean for undergraduate programs at IUPUI, Dr. Hendricks has engaged faculty in planning and implementing an exciting new concept- and competency-based curriculum.
[Susan's other events]
L. Jane Rosati, EdD, MSN, RN, ANEF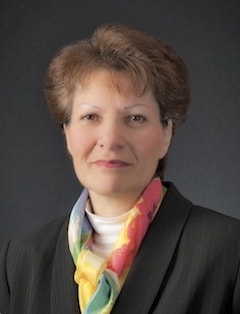 Jane Rosati is a well-known speaker, workshop presenter and contributing author on the topic of concept-based learning and active learning techniques in the classroom. A professor at Daytona State College, School of Nursing, Jane has experience in both the teaching and administrative areas of nursing education. She was a 2011 recipient of the National Institute for Staff and Organizational Development (NISOD) Medallion of Excellence Award for Teaching and Learning. Her focus is on helping students become self-directed learners and faculty become comfortable with conceptual-based learning in the classroom. Jane has been in nursing for 38 years and has worked in multiple patient-care settings and management areas.
[L. Jane's other events]
FREE for subscription members or
$99.00 per login or
$159.00 departmental login
$10.00
*
Get contact hours free!
---
Contact hours are free with all new and renewing subscribers. NurseTim, Inc. offers an annual subscription service to groups and individuals. This service gives subscribers unlimited access to all our live and archived webinars.
per CE certificate
1.25 Contact Hours
CE Completion Criteria
Attend the entire activity.
Submit a completed evaluation tool.
Pay the processing fee (free to subscribers).
CE for this event expires on 11-30-2019. The expiration date for awarding contact
hours is 60 days after participating in the webinar.
NurseTim, Inc. is accredited as a provider of continuing nursing education by the American Nurses Credentialing Center's Commission on Accreditation.
---
http://nursetim.com/webinars/Concept-based_Curriculum_from_the_Ground_Up_Part_1
Upcoming Events
Nuts & Bolts for Nurse Educators 2019
Aug 8-11, 2019 in Minneapolis, MN
For more information click here.
Recent Events
Flipping the Classroom with Active Learning
Nov 16, 2018 in Phoenix, AZ
For more information click here.
OLN Key Note - Next Generation Learning
Nov 2, 2018 in Columbus, OH
For more information click here.