NTI Webinar Subscription...
...for individuals
$349 for individuals

...for departments
All full-time, part-time, adjunct, and preceptors

---
Managing Clinical Placements
View Now
Description
Objectives
Presenters
Bring order to the often chaotic process of nursing student clinical placement. In this webinar, participants will gain insights from two veteran nurse educators as they describe their challenges and successes managing the highly competitive clinical placement environment. Participants will also learn strategies and methods for achieving effective clinical placement management.

Objectives
Discuss two factors within an organization that impact student clinical placement.
Identify two strategies designed to improve the "in-house" flow of information related to student clinical placement.
Describe two challenges encountered by schools/colleges of nursing when negotiating with healthcare providers for placement sites.
Indicate two strategies to facilitate the placement process relationship between schools/colleges of nursing and healthcare providers.
Presenters
Jackie O'Connell, MS, RN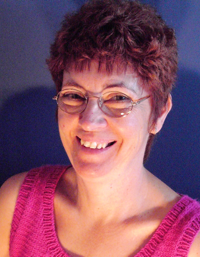 Jackie O'Connell, MS, RN, has been the Academic Affairs Coordinator for the University of Wisconsin-Milwaukee College of Nursing for 18 years. Central to this role, Jackie is responsible for maintaining clinical agencies' affiliation agreements, securing undergraduate clinical sites, and certifying students for clinical placement. She has co-chaired the Southeast Wisconsin Nurses' Alliance joint agencies/nursing schools work groups tasked with standardizing student clinical placement procedures and requirements across the metro Milwaukee area. Jackie is a past board member of the Wisconsin Nurses' Association and currently serves on the Association's Continuing Education Approval Program Committee.
[Jackie's other events]
Amy Pettigrew, PhD, RN, CNE, ANEF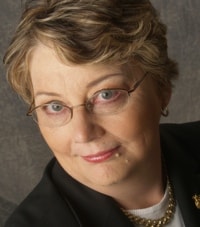 Amy C. Pettigrew, PhD, RN, CNE, ANEF is the Dean, Benjamín León School of Nursing at Miami Dade College, Medical Campus in Miami, Florida. Dr Pettigrew has a PhD in Nursing (Administration of Academic Nursing)from Indiana University, a MSN degree from the University of Cincinnati College of Nursing and a Bachelor of Science in Nursing from Vanderbilt University. In nursing education for 40 years, Dr. Pettigrew's previous positions include: Professor of Nursing; Executive Director of Graduate Programs; Director, Center for the Scholarship of Teaching and Learning in Nursing at University of Cincinnati and Associate Dean, College of Social Sciences and Chair, Department of Nursing at Xavier University. In her current position, Dr. Pettigrew has overseen the growth of the Benjamín León School of Nursing from 800 to 1700 ASN and RN-BSN students over the past six years. She currently manages 69 full-time faculty members, 106 adjunct faculty members, and 16 staff members. Dr. Pettigrew embraces diversity, and is a strong advocate for students and faculty members, supporting academic opportunities, cultural exchange, and the value of service to others.
[Amy's other events]
FREE for subscription members or
$99.00 per login or
$159.00 departmental login
$10.00
*
Get contact hours free!
---
Contact hours are free with all new and renewing subscribers. NurseTim, Inc. offers an annual subscription service to groups and individuals. This service gives subscribers unlimited access to all our live and archived webinars.
per CE certificate
1.25 Contact Hours
CE Completion Criteria
Attend the entire activity.
Submit a completed evaluation tool.
Pay the processing fee (free to subscribers).
CE for this event expires on 7-16-2019. The expiration date for awarding contact
hours is 60 days after participating in the webinar.
NurseTim, Inc. is accredited as a provider of continuing nursing education by the American Nurses Credentialing Center's Commission on Accreditation.
---
http://nursetim.com/webinars/Clinical_Placements
Upcoming Events
Flipping the Classroom with Active Learning
Nov 16, 2018 in Phoenix, AZ
For more information click here.
Nuts & Bolts for Nurse Educators 2019
Aug 8-11, 2019 in Minneapolis, MN
For more information click here.
Recent Events
OLN Key Note - Next Generation Learning
Nov 2, 2018 in Columbus, OH
For more information click here.
New Faculty Institute 2018
Oct 26-28, 2018 in Orlando, FL
For more information click here.
NurseTim Haiti Trip, October 2018
Oct 5-14, 2018 in Léogane, Haiti
For more information click here.