NTI Webinar Subscription...
12 full months
One low price!
...for individuals
$349 for individuals

...for departments
All full-time, part-time, adjunct, and preceptors

---
Best Practices in Incorporating Standardized Testing in a Nursing Education Program
View Now
Description
Objectives
Presenters
Standardized exams are administered in many nursing programs as a program benchmark for the prediction of student success. Many times, the exam outcomes are not maximized to their fullest potential. This webinar will explore the integration of best practice standards in selecting, administering, and analyzing results of standardized tests. Additionally, the employment of a testing committee will be explored as a means of using a quality improvement process for testing within the nursing program.
Objectives
Describe various ways that standardized tests are used in undergraduate nursing programs.
Identify similarities and differences in custom versus generic content-specific tests.
Discuss methods for using aggregate student scores from standardized tests to evaluate the effectiveness of the curriculum.
Discuss how a testing committee can be employed to advise faculty on testing product selection, administration practices, post-test review procedures, and testing policies used across the program.
Presenters
Ainslie T. Nibert, PhD, RN, FAAN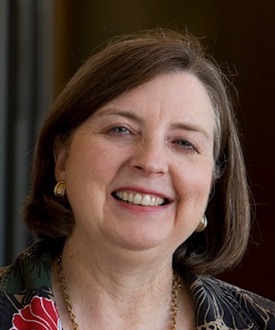 Ainslie Nibert is a nationally recognized expert in nursing curriculum, testing, and measurement. She has led teams for developing curriculum, standardized exams, online remediation content, and licensure/certification exam preparation materials supported by peer-reviewed, published reports of evidence-based outcome achievement for academic nursing and allied health programs. She currently serves as Associate Dean/Associate Professor, Texas Woman's University College of Nursing – Houston, and as an academic and corporate consultant, leading strategic program development for several nursing academic and clinical practice organizations. She previously served as the Senior Vice President and General Manager for Review and Testing, producing the HESI computerized testing program, within the education division of Elsevier, Inc. Dr. Nibert, a Fellow in the American Academy of Nursing, earned a baccalaureate degree in nursing from Texas Christian University, a master's degree in nursing from the University of Texas Health Science Center-Houston, and a PhD in nursing from Texas Woman's University. A member of Sigma Theta Tau International Honor Society of Nursing, she serves as a Faculty Advisor for the Nurse Faculty Leadership Academy and is a Virginia Henderson Fellow. With decades of experience, her previous employment includes staff development coordinator, nurse manager, director of research, clinical adjunct professor, associate professor, and baccalaureate nursing program chair. Her articles appear in several journals, including CIN: Computers, Informatics, Nursing, Journal of Nursing Education, and Nurse Educator.
[Ainslie's other events]
Karin J. Sherrill, RN, MSN, CNE, CHSE, ANEF, FAADN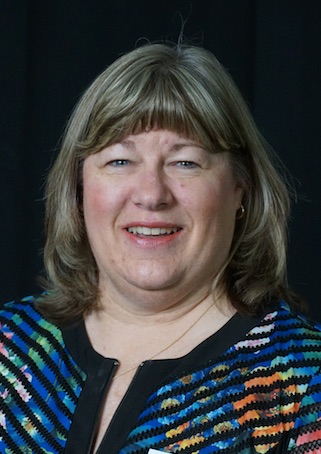 Karin J. Sherrill is an experienced nurse educator with over twenty years of teaching experience at Maricopa Community Colleges in Arizona. During her teaching tenure, she has been involved with multiple projects including online education, informatics development, active teaching strategies, new grad transition to practice, and the integration of classroom, lab and simulation technologies. She teaches third-semester nursing students in the classroom and simulation lab along with facilitating student success courses throughout the curriculum. Karin currently serves on the Maricopa Nursing Testing Committee, the T.I.G.E.R. Informatics Education Committee, and is the president of the Arizona League for Nursing. Karin has consulted for the National League for Nurses Testing Services, National Council State Board of Nursing, and several publishing companies. She is a member of the Arizona and National League for Nursing, the Arizona and American Nurses Association, the National Organization for Associate Degree Nursing, the International Nursing Association for Clinical Simulation & Learning, the Society for Simulation in Healthcare and was founding president for the Arizona Simulation Network.
[Karin's other events]
FREE for subscription members or
$99.00 per login or
$159.00 departmental login
$10.00
*
Get contact hours free!
---
Contact hours are free with all new and renewing subscribers. NurseTim, Inc. offers an annual subscription service to groups and individuals. This service gives subscribers unlimited access to all our live and archived webinars.
per CE certificate
1 Contact Hour
CE Completion Criteria
Attend the entire activity.
Submit a completed evaluation tool.
Pay the processing fee (free to subscribers).
CE for this event expires on 4-30-2020. The expiration date for awarding contact
hours is 60 days after participating in the webinar.
NurseTim, Inc. is accredited as a provider of continuing nursing education by the American Nurses Credentialing Center's Commission on Accreditation.
---
http://nursetim.com/webinars/Best_Practices_in_Incorporating_Standardized_Testing_in_a_Nursing_Education_Program
Upcoming Events
Nuts & Bolts for Nurse Educators 2019
Aug 8-11, 2019 in Minneapolis, MN
For more information click here.
Recent Events
Flipping the Classroom with Active Learning
Nov 16, 2018 in Phoenix, AZ
For more information click here.
OLN Key Note - Next Generation Learning
Nov 2, 2018 in Columbus, OH
For more information click here.