NTI Webinar Subscription...
12 full months
One low price!
...for individuals
$349 for individuals

...for departments
All full-time, part-time, adjunct, and preceptors

---
Assessing and Promoting Students' Clinical Performance
View Now
Description
Objectives
Presenters
How often have you second-guessed yourself when assessing a student's clinical performance? Are you confident in your ability to provide appropriate feedback and assistance for students who are not developing at the expected rate? Assessment and documentation strategies, tools to promote competence, as well as understanding the trajectory of student development will be the focus of this webinar.
Objectives
Describe 1-2 strategies to assess students' clinical performance.
Identify 1-2 strategies to document and provide feedback to students about the strengths and deficits of their clinical performance.
Respond to increasing expectations for student development throughout the program.
Presenters
Kathie Lasater, EdD, RN, ANEF, FAAN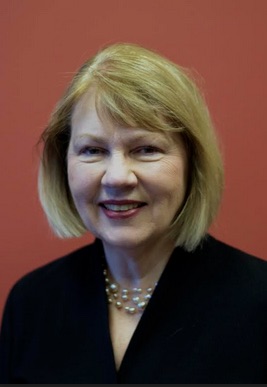 Kathie Lasater is a professor at Oregon Health & Science University on the Portland campus and teaches undergraduates and graduates. She was one of the first researchers to focus on simulation research, specifically how simulation impacts the development of clinical judgment. One of the outcomes of her research was the Lasater Clinical Judgment Rubric, a widely-known and -used assessment tool. Ten years after its publication, the rubric has gone global—it has been translated or is in process of translation in 12 languages. Her clinical judgment research focus has extended to new graduates' transition into practice. Dr. Lasater's research and educational practice has resulted in over 40 publications. She is returning in September from a 4-month Fulbright Research Scholarship in the UK.

Together, Drs. Nielsen and Lasater have co-authored the chapter about clinical judgment in three editions of the text, Concepts for Nursing Practice.
[Kathie's other events]
Ann Nielsen, PhD, RN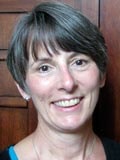 Ann Nielsen is a faculty member and Director of the Undergraduate Program at Oregon Health & Science University School of Nursing. Her areas of clinical expertise are neonatal, perinatal, and pediatric nursing care. Clinical education, innovations to promote clinical judgment development, and transition to practice are her scholarship interests. Dr. Nielsen's research publications include concept-based approaches to clinical education in order to deepen understanding and preceptors' experiences of supporting new graduates in transition to practice.

Together, Drs. Nielsen and Lasater have co-authored the chapter about clinical judgment in three editions of the text, Concepts for Nursing Practice.
[Ann's other events]
FREE for subscription members or
$99.00 per login or
$159.00 departmental login
$10.00
*
Get contact hours free!
---
Contact hours are free with all new and renewing subscribers. NurseTim, Inc. offers an annual subscription service to groups and individuals. This service gives subscribers unlimited access to all our live and archived webinars.
per CE certificate
1 Contact Hour
CE Completion Criteria
Attend the entire activity.
Submit a completed evaluation tool.
Pay the processing fee (free to subscribers).
CE for this event expires on 10-31-2020. The expiration date for awarding contact
hours is 60 days after participating in the webinar.
NurseTim, Inc. is accredited as a provider of continuing nursing education by the American Nurses Credentialing Center's Commission on Accreditation.
---
http://nursetim.com/webinars/Assessing_and_Promoting_Students_Clinical_Performance
Upcoming Events
Nuts & Bolts for Nurse Educators 2019
Aug 8-11, 2019 in Minneapolis, MN
For more information click here.
Recent Events
Flipping the Classroom with Active Learning
Nov 16, 2018 in Phoenix, AZ
For more information click here.
OLN Key Note - Next Generation Learning
Nov 2, 2018 in Columbus, OH
For more information click here.