NTI Webinar Subscription...
12 full months
One low price!
...for individuals
$349 for individuals

...for departments
All full-time, part-time, adjunct, and preceptors

---
 Financial Aid:
The Linchpin for Academic Progression Partnerships
View Now
Description
Objectives
Presenters
Have you thought about contacting a nursing program to collaborate on academic progression, through dual enrollment, but are not sure where to begin? This webinar will help you determine where to start, questions to ask, and how financial aid can be a vital component of this collaborative effort. Learn how Glendale Community College in Arizona and Cecil/Harford Community College in Maryland have developed a financial aid consortium agreement to assist with academic progression process.
Objectives
Identify the benefits and challenges of implementing an academic progression model.
Identify first steps to explore an academic progression agreement with another institution.
Discuss the purpose and intent of a financial aid consortium agreement.
Describe how to implement a financial aid consortium agreement.
Presenters
Susan Mayer, EdD, MSN, RN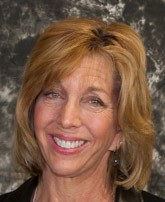 Dr. Mayer began her nursing career in Virginia, where she worked in various roles in obstetrics following her graduation from Norfolk General Hospital School of Professional Nursing. She relocated to Tennessee in 1987 to attend the Perinatal Clinical Specialist RN to MSN bridge program at Vanderbilt University. Due to her desire to never again see snow, she moved to Phoenix, Arizona in 1989, where she worked as a clinical nurse, a home health manager, and as a perinatal clinical nurse specialist. She transitioned to the role of nursing faculty for Glendale Community College in 2001 and earned her doctorate in Higher Education Leadership from Nova Southeastern University in 2009. She assumed the role of Nursing Department Chair in January 2010 and was instrumental in the development of the Concurrent Enrollment Program in 2011.
[Susan's other events]
Laura Schenk, MS, RN, CNE
Laura Schenk is the Academic Progression Coordinator for Nursing at Harford Community College and Cecil College in Maryland. In her position, she manages the activities of a grant awarded by the Maryland Higher Education Commission's Nurse Support Program II (NSP II 16-111) that is focused on the seamless academic progression of Associate degree nursing students. She has presented on the topic of academic progression in nursing at various regional and national conferences within the past 3 years. This includes a poster presentation at the 2017 Organization for Associate Degree Nursing Annual Convention, for which she received the first place poster award. Most recently, Laura was the recipient of a full scholarship to attend the Nurse in Washington Internship in April, 2018. She received her BS in nursing and MS in nursing education from Stevenson University. She was an orthopedic nurse for 7 years and currently maintains her clinical practice as a community health nurse.
[Laura's other events]
Amy Spinnato, BA, NASFAA Certified in Special Cond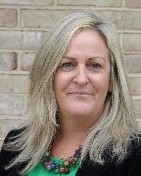 Ms. Spinnato has over 25 years' experience in Enrollment Management including 14 years within Financial Aid. Her background includes a customer service approach that is student-centered and problem resolution-focused. Ms. Spinnato enjoys helping students, parents and the community navigate the financial aid process. Working at public, private and for profit institutions has given her a diverse background in financial aid. Over the years she has maintained a number of leadership positions within various Financial Aid Professional Associations.
[Amy's other events]
FREE for subscription members or
$99.00 per login or
$159.00 departmental login
$10.00
*
Get contact hours free!
---
Contact hours are free with all new and renewing subscribers. NurseTim, Inc. offers an annual subscription service to groups and individuals. This service gives subscribers unlimited access to all our live and archived webinars.
per CE certificate
1 Contact Hour
CE Completion Criteria
Attend the entire activity.
Submit a completed evaluation tool.
Pay the processing fee (free to subscribers).
CE for this event expires on 10-31-2020. The expiration date for awarding contact
hours is 60 days after participating in the webinar.
NurseTim, Inc. is accredited as a provider of continuing nursing education by the American Nurses Credentialing Center's Commission on Accreditation.
---
http://nursetim.com/webinars/%C2%A0Financial_Aid_The_Linchpin_for_Academic_Progression_Partnerships
Upcoming Events
Nuts & Bolts for Nurse Educators 2019
Aug 8-11, 2019 in Minneapolis, MN
For more information click here.
Recent Events
Flipping the Classroom with Active Learning
Nov 16, 2018 in Phoenix, AZ
For more information click here.
OLN Key Note - Next Generation Learning
Nov 2, 2018 in Columbus, OH
For more information click here.