Wendy Thomson, EdD, MSN, BSBA, RN, CNE, CHSE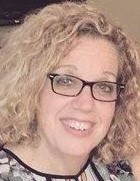 Dr. Wendy Thomson is currently the Rural Health Simulation Education Specialist for the VHA, coordinating a pilot initiative between the VHA's National Simulation Center and the Office of Rural Health expanding simulation education for rural VHA facilities. She is also a faculty member and a consultant who has dedicated her teaching career to helping faculty, students, and experienced clinicians, in all health professions, by facilitating learning and by creating experiences that allow them to apply their knowledge and skills in a safe environment. Dr. Thomson embraces technology and innovation and is always an early adopter of evidence-based best practices for teaching and simulation education that improve desired outcomes. She creates curriculum that prepares all practitioners to provide safe, quality care leading to positive patient outcomes. Dr. Thomson can speak the languages of technology and computers, with a degree in computer science as well as nursing, and education which makes for a unique understanding of how to best utilize simulation as a strategy to prepare our future practitioners.
Dr. Thomson has published articles, designed and published simulation scenarios, and has led faculty workshops that promote best practices in teaching and simulation education. She was appointed to the INACSL Standards Committee in 2014 where she actively participated in the newly revised 2016 INACSL Standards of Best Practice: SimulationSM including chairing the standard on professional integrity and the soon-to-be-published standard on simulation operations. As she finishes her work on the standards committee, she is undertaking the role of nurse planner for INACSL as well as being a member of the society for simulation in healthcare CHSE exam review committee, education committee, and the CHSOS initiatives. She is a contributor to the Healthcare Simulation DictionaryTM and plans to continue contributing to the growth of simulation education in healthcare.
Events by Wendy Thomson, EdD, MSN, BSBA, RN, CNE, CHSE
---
---