Teresa M. Stephens, PhD, MSN, RN, CNE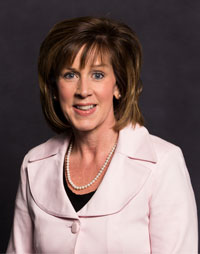 Dr. Tese Stephens has more than 29 years of nursing experience in both clinical and educational settings. She received her Bachelor of Science in Nursing from East Tennessee State University, her Masters of Science in Nursing from King College, a post-master's certificate in nursing education from the University of Tennessee, and her Doctor of Philosophy in Nursing from the University of Tennessee. Additionally, she is a Certified Nurse Educator (CNE). She is an active member of several professional organizations and a member of the Continuing Education (CE) review committee for the Tennessee Nurses Association and a member of the QSEN RN-BSN national taskforce. She serves on the Interprofessional Education and Research Assessment Committee (IPERC) at East TN State University. Dr. Stephens is also a nursing education consultant for NurseTim, Inc. She is the author of several publications, book chapters, and is a frequent presenter at regional and national nursing conferences.

Dr. Stephens' research explores the concept of resilience in nursing students, nurses, and other healthcare professionals as a tool for personal growth and well-being, as well as a means of improving patient outcomes. She is the author of Stephens' Model of Resilience and the founder of RN P.R.E.P. (personal resilience enhancement plan), an interactive learning experience for nursing students and new graduate nurses. She has recently joined with the Tennessee Holocaust Commission to explore survivor stories using her conceptual model of resilience. Dr. Stephens lives in Blountville, TN with her husband, Scott, and a menagerie of pets.
Events by Teresa M. Stephens, PhD, MSN, RN, CNE
---
---