Mary Judith Yoho, PhD, RN, CNE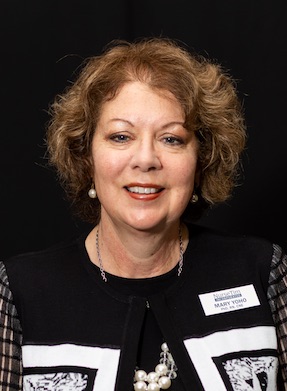 Dr. Mary Judith Yoho is the System Dean for Nursing, Herzing University, leading their LVN, ADN, BSN, RN-BSN, and MSN programs. In her over 35 years in nursing, Dr. Yoho has held roles in nursing practice, instruction, research, and management and education policy. Throughout her career, she has coordinated and participated in multiple grant projects and has authored and co-authored publications on topics including student testing and faculty recruitment and retention. Dr. Yoho is a member of the American Association of Colleges of Nursing, Sigma Theta Tau International, the American Nurses' Association, and a member of the Texas League for Nursing Board of Directors.

Dr. Yoho is the recipient of the 2014 DeVry Leadership Excellence Award, selected as one of "20 Outstanding Nurses of 2012" by the Texas Nurses Association (TNA) District 9, and designated as one of the "Top 25 Nursing Professors in Texas of 2012". She is a National League of Nursing (NLN) Certified Nurse Educator (CNE). Dr. Yoho is a graduate of the Ohio Valley General Hospital School of Nursing Diploma in Nursing Program. She earned her Bachelor and Master Degrees in Nursing from the University of Texas Health Science Center in Houston, Texas, and her Doctorate in Philosophy on Nursing from Texas Woman's University in Houston, Texas.
Events by Mary Judith Yoho, PhD, RN, CNE
---
---