Lynn Engelmann, MSN, EdD, RN, CNE, ANEF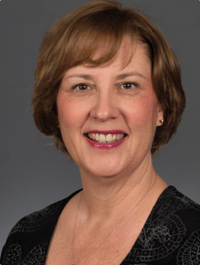 Dr. Engelmann is Professor Emerita of Nursing at College of DuPage, Glen Ellyn, Illinois and has been teaching nursing for over 25 years, most recently in the DNP program at Loyola University Chicago. Lynn is co-editor of the first editions of Teaching Nursing: The Art and Science (Volumes 1, 2, and 4) and a contributor to Volume 3 (first edition) and the second edition of the series.

Lynn has presented a variety of topics over the last 17 years, including: NCLEX and program success; students at risk; faculty mentoring and helping behaviors; curriculum development and evaluation; clinical instruction; evidence-based practice; and most recently, human flourishing. Lynn serves as consultant for schools of nursing, assisting in curriculum development and evaluation (Lynn Engelmann Consulting, LLC), and promotes leadership through her consultancy with NLN's LEAD program.

Lynn served as member of the Nursing Education Advisory Council and participated in developing the NLN Competencies Model. She was a founding member of the Journal of Teaching and Learning in Nursing and served as Associate Editor for many years.
Events by Lynn Engelmann, MSN, EdD, RN, CNE, ANEF
---
---