NurseTim Consultations & Workshops
Consultation
---
Empower those around you with a visit from our consultation team! With a hands-on approach, we help programs unpack the evidence-base of nursing education in such a way that makes it useful today.
MORE INFO
Program Accreditation
Curriculum Revision - Concept-Based, QSEN, etc.
New Program Development (undergraduate and graduate)
State Board Approval, Reapproval, Competency Alignment, and Reinstatement
National Nursing Accreditation and Reaccreditation

Commission on Collegiate Nursing Education (CCNE)
Accreditation Commission for Education in Nursing (ACEN)

Collegewide Regional Accreditation
Assessment Planning, Self-Study, Interim Reports, Mock Site Visits
Faculty Development
Active Learning in the Classroom
Test Item Writing, Blueprinting and Analysis
Simulation Program Development
Concept-Based Teaching
Clinical Creativity
Certified Nurse Educator Prep Course
Incivility: A Plan for Prevention
Retention Matters for All
Student Success
Best-Practice Study Strategies
Learning how to Learn
Test Taking Preparation for NCLEX® Success
Learning Needs for a Diverse Population
Our team strives to develop a customized approach on all levels. Through our unique partnership we help schools and programs across the nation meet their goals for growth and success. Here are some of our most popular packages.
Test Item Writing: A sanity saving approach - one day at your campus
NCLEX® Across the Curriculum: From lesson plans to test item writing - one trip for 2 days at your campus [fully hands-on event for faculty], from 1 to 3 team members at your campus
Accreditation Preparation - one trip for 2 days at your campus + 20 hours of reading, researching, writing
Site Visit Success - one trip 1-2 days onsite + 10 hours of reading, researching, writing—can be a team or individual visit
Accreditation Complete - two trips (each trip is 2 days) at your campus+ 30 hours of reading, researching, writing
Full Faculty Retreat: Team building with a purpose - one trip for 2 days at your campus
We can create a plan that helps your team succeed. Contact us for information on customizing a package that fits your needs. Our goal is your success. Please call or
write
today for a customized quote or
more information
.
The Team
---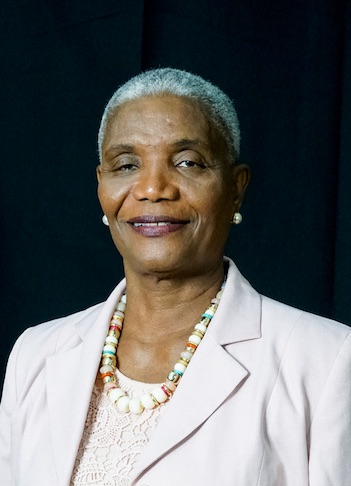 Hilda Alcindor, PhD (hon.) BA, RN, FAAN
Dean Alcindor was born and educated in Haiti and is fluent in four languages. She graduated as a registered nurse from the École Nationale d'Infirmières (National School of Nursing) in Port-au-Prince, Haiti. She received a BA in Health Services Administration and multiple certifications that include Quality Assurance, Case Management, Education, and was conferred an Honorary degree of " Docteur Honoris Causa" in nursing sciences.

As an RN, Ms. Alcindor worked internationally for over 40 years in several positions that include home health, critical care, emergency department, administration, and school health. Committed to the profession of nursing, she is an active member of the American Nurses Association, Black Nurses Association, Association des Infirmières Licenciées d'Haiti, and the Haitian-American Nurses Association.

In October 2004, Ms. Alcindor was appointed founding Dean (Doyenne) of Faculté des Sciences Infirmières de l'Université Episcopale d'Haïti (School of Nursing of the Episcopal University of Haiti), the first 4-year baccalaureate school of nursing in Haiti. Since its inception, FSIL has had 6 graduating classes (82 BSNs). These graduates are known internationally for excellence in nursing and leadership. In the aftermath of the 2010 earthquake, Ms. Alcindor and her students coordinated thousands of international volunteers to meet the needs of over 16,000 victims. Currently, they provide healthcare to over 5,000 patients a year. They specialize in serving some of the poorest people in Haiti.

Her commitment to leadership has included numerous articles, mentoring, speaking, and oversight of $16 million USD in economic and healthcare growth in Haiti. In October 2013, she was inducted as Fellow of the American Academy of Nurses. She is only the second Haitian nurse to receive this honor.
Ask a question
---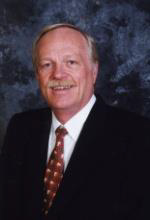 Robert L. Anders, Dr. PH, CS, CNAA, ANEF, FAAN
Dr. Anders is an expert in nursing education with a particular focus on creating excellence in programs with significant social and ethnic disadvantage student populations. He has been both a faculty member and educational administrator in associate degree, bachelor, master and DNP and PhD programs. He has been a Dean of Nursing and Vice President of Nursing for a 23 nursing school system. He is an expert in nursing program development and facilitating curriculum changes, accreditation with both ACEN and CCNE, compliance requirements, strategies for NCLEX success, and use of simulation in nursing programs. He is a funded researcher by the National Institute of Health in minority health disparities. He was elected to the prestigious American Academy of Nursing in 2007 and as a Fellow of the Academy of Nursing Education in 2012. He is considered a national and international expert on nursing education and minority health.
Ask a question
---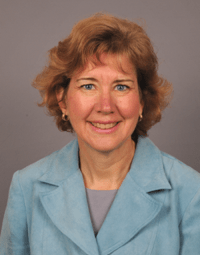 Julia Aucoin, DNS, RN-BC, CNE
Ms. Aucoin has been working in nursing education and professional development for over thirty years. As both an academic and a practice educator, she employs creative learning strategies to make learning fun and make it stick. Julie maintains a consulting practice as well, in Magnet Recognition and accreditation issues for educators. She currently holds academic appointments as Assistant Consulting Professor at Duke University School of Nursing and Associate Professor of Nursing at Nova Southeastern University, and works with both undergraduate and graduate students. Certified in both Nursing Professional Development (ANCC) and Academic Education (NLN), she has served in a leadership capacity in the development of both exams. She currently serves as Treasurer of the National Nurses Staff Development Organization. Julie's nursing degrees are all from Louisiana State University Health Science Center.
Ask a question
---
Carmelle M. Bellefleur, PhD, RN
Carmelle M. Bellefleur, PhD, RN is currently Professor Emerita at Nassau Community College and has been teaching since 1985. In 1996 she received her PhD degree from Adelphi University. In 2002, Dr. Bellefleur received Excellence in Nursing Education Award from Alpha Omega and Alpha Phi chapters of Sigma Theta Tau International, the International Honor Society of Nursing.

Through her passion to make a difference among the at-risk populations and to help bridge the gap in health disparities, she co-authored a grant proposal which was funded by U.S. Department of Health and Human Services, Human Resources Services Administration (HRSA). As an expert in student success and retention, she serves as the Director of the Grant Project at Nassau Community College from 2005-Present and has overseen $6 Million in grant funds. Dr. Bellefleur has written numerous articles. She has served as a grant Reviewer for HRSA and a professional publication peer reviewer. In addition to her teaching and administrative duties, she consults with schools and faculty as well as oversees development of new programs in Haiti.
Ask a question
---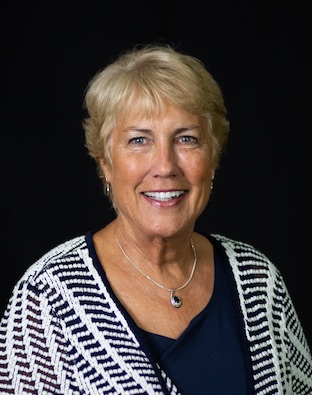 Anne Brett, PhD, RN
Dr. Anne Brett has climbed the career ladder in higher education. Her 30 year teaching career has spanned the educational continuum in nursing from entry level to doctoral programs. She has been a Nursing Program Director, Dean of Nursing, Executive Dean of Health Sciences and Public Services and most recently Dr. Brett was President/CEO of Cox College in Springfield, MO. She has extensive experience with all levels of accreditation and assessment. Nursing education and leadership are her passions second only to her family!
Ask a question
---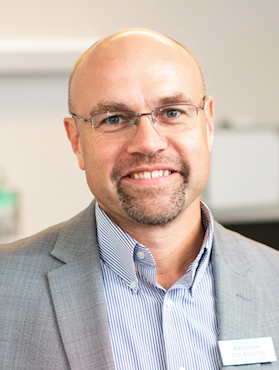 Tim Bristol, PhD, RN, CNE, ANEF
Dr. Bristol has worked with teams across the country at all levels of education and accreditation. He has led teams as a faculty member, administrator, and consultant where his experience includes initial program approval, interim reports, and reaccreditation. He specializes in active learning for class, clinical, and lab environments. Schools and government organizations consult with Tim to integrate new standards, curricular innovation, educational accessibility, and development of strategic plans. He has authored and contributed to numerous written works. Tim is currently a faculty member with Walden University, FSIL Nursing - Haiti, and owner of NurseTim, Inc.
On behalf of all the faculty from Towson University and our Community College partners who attended the workshop last Friday, I would like to extend our appreciation for an excellent learning experience. I have heard from many faculty who said that it was engaging, useful, and provided them with many ideas on how they can incorporate technology in their classrooms and online to improve how they teach. I personally want to thank you for designing the workshop to meet our unique needs as we discussed in our planning meetings. I know that many faculty mentioned using the webinars available to them through our subscription this summer, and others requested a follow up workshop next spring! You are truly making a positive impact on nursing education.

Bonnie F.
Towson University

Ask a question
---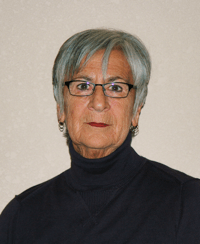 Julia Bronner, PhD, RN
Dr. Bronner has worked at all levels of nursing education in both faculty and administrator roles. She has expertise in initial program approval, reaccreditation, dual accreditation, curricular revision, interim reports and much more. Her diverse background with CCNE, NLNAC and boards of nursing in multiple states give her a unique set of tools to help programs meet their accreditation needs. As an expert in nursing, she has trained many faculty in the areas of student and curricular assessment and is also an HLC consultant for PEAQ and AQIP. Her diverse experience includes living as an expatriate, serving as dean at the nursing and health sciences level, leading the acquisition of a 5.3 million dollar grant and mentoring doctoral students in education. She currently is an adjunct faculty member in the School of Education at Capella University.
Ask a question
---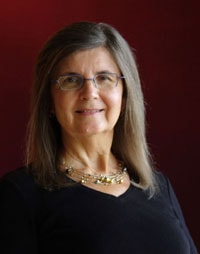 Linda Castaldi, MNSc, RN
Ms. Castaldi has been active in nursing education for more than 30 years. Her roles included faculty, course coordinator, AD Program Director and Division Chairperson. She currently serves as team chair for Accreditation Commission for Education in Nursing (ACEN) site visits and has served on the ACEN Review Panel. In her role as chairperson, she led the faculty in nursing as well as other health programs to implement evaluation plans that reflected best practices and to achieve national accreditation. She was active in the promotion of simulation and active teaching strategies across the nursing curriculum and provided leadership for implementation of interdisciplinary simulation. She has presented at regional and national conferences on these topics. In 2013, she was nominated by her Division faculty and selected as the Arkansas Nurse Educator of the Year. She currently serves as co-chair for the Education Pillar for the AR Action Coalition for the Campaign for Action: Future of Nursing, a State Implementation Program grant from the Robert Wood Johnson Foundation. Previously, she has served as Project Director for a federal Title III grant and reviewer for the "Try It Series", joint project with the Hartford Institute for Geriatric Nursing and American Journal of Nursing. Her focus is on student success, assisting faculty and students to have the resources needed to meet their educational goals.
Ask a question
---

Jennifer Drexler, PhD(c), RN, CCRN
Jennifer is a critical care nurse spanning 17 years in trauma, cardiac, and adult intensive care. She has explored legal nurse consultant work, been a research assistant, a travel nurse, clinical educator, and served on a variety of committees and boards. She received a Bachelor Degree in Nursing from the University of South Alabama, a Master Degree in Nursing Education, and a post-doc in Nursing Administration from the University of New Mexico. Jennifer is currently working on an MBA at Washington State University, and completing a PhD at New Mexico State University. Jennifer has been faculty at the University of New Mexico since 2009. She is the current BSN Program Chair at National American University at the Albuquerque Campus. Her research interest is in student engagement and improving teaching strategies to promote student-centered learning. In addition to teaching, she continues to work at Presbyterian Hospital in critical care and assisting in physician call coverage for the night shift hospitalist group. Jennifer is a consultant attends conferences doing podium and poster presentations with the purpose of helping educators understand and embrace the concept-based curriculum. She is the current Sigma Theta Tau Gamma Sigma Chapter president, a member of the American Nurses Association, and a New Mexico Nurses Association member.
Ask a question
---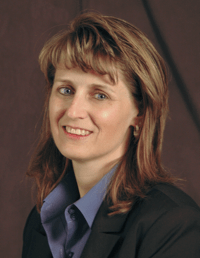 Dr. Sharon Guthrie MSN, PhD
Dr. Sharon Guthrie is an Assistant Professor with experience teaching undergraduate population-based nursing course and graduate level courses related to professional role and skill development, health promotion and disease prevention, health advocacy, and population-based assessment, policy development, and assurance of programs. Her background and experience as a pediatric staff nurse, pediatric nurse practitioner/school nurse, nationally-certified school nurse and certification in nursing informatics provide the foundation for her expertise. She has served in leadership roles for the Iowa School Nurse Organization, Iowa Association of Nurse Practitioners, Iowa Nurses Association, and Midwest Dairy Health and Wellness Advisory Council. She has served as a member on several National Association of School Nurse task forces and advisory committees, was chair of the Iowa 2005 Healthy Children's Task Force, and appointed as a Commissioner for Lt. Governor Patty Judge's Commission on Wellness and Healthy Living. Sharon's areas on interest include school nursing documentation, standardized nursing languages, population-based care, health promotion and disease prevention in populations, innovation, informatics, and use of technology in health care.
Ask a question
---
Amy Hall, PhD, RN, CNE
Amy Hall has been a nursing educator for 25 years. She is a co-author of Fundamentals of Nursing and has expertise in curricular design and evaluation. Amy is a Professor and the Dean at the School of Nursing at Franciscan Missionaries of Our Lady University in Baton Rouge, Louisiana. She currently leads faculty, students and staff in the BSN, RN to BSN, MSN FNP and DNP Nurse Anesthesia programs. She has experience developing and teaching study abroad courses for nursing students and has taught in many countries, including England and China. She currently is serving a term on the ACEN Board of Commissioners as a representative for baccalaureate and higher nursing programs. When she is not spreading her passion for nursing and nursing education with others, Dr. Hall enjoys cooking, baking and running marathons.
Ask a question
---
Susan M. Hendricks, EdD, RN, CNE
Dr. Susan Hendricks has been a nurse since 1983, with an MSN in Community Mental Health Nursing and a doctorate focused in Education. Throughout her career, Dr. Hendricks has used her experience in group facilitation to engage with patients, students, and faculty to achieve desired outcomes. Beginning in 1992, Dr. Hendricks has held faculty and academic leadership roles in nursing education, focusing intently on exceptional teaching methodologies in didactic and clinical education and curriculum, program planning, and evaluation. Beginning in 2009, Dr. Hendricks led a successful and innovative initiative (that has received national attention) to reform the RN to BSN curriculum across eight Indiana University campuses. Since 2011, Dr. Hendricks has led faculty in the core campus at Indiana University (IUPUI, IU-Bloomington, and IUPU-Columbus) in an extensive undergraduate curriculum revision process that is entering the implementation phase. Both of these extensive curriculum change projects engaged the faculty in a creative, collaborative manner, used evidence of best teaching and learning practices, and thoughtfully included concepts and competencies relevant in our changing educational and health care environment.
Ask a question
---
Judith W. Herrman PhD, RN, ANEF, FAAN
Judy is a nurse educator with a passion for adolescents, nursing education, and creative teaching strategies. Experiences in pediatric staff nursing, nursing management, and nursing education provide contexts for current practice as a nurse educator, nurse researcher, and national speaker. Judy is actively involved in research related to adolescent decision-making and sexuality, interpersonal violence prevention, and teaching strategies focusing on age-related learning. Her publications in numerous and diverse journals provide valuable data and results to varied audiences. Judy is currently involved in several youth advocacy initiatives and is on the board of the Healthy Teen Network. Authoring the books Creative Teaching Strategies for the Nurse Educator and Fast Facts on Adolescent Health for Nursing and Healthcare Providers has provided Judy with the opportunity to share strategies and information around the nation.
This is the second time we had Judy present to our faculty. She has such valuable information to share with faculty. She knew our audience very well. She is very approachable and adaptable. Judy is an asset to nursing education. We would welcome her back again.

Kathy S.
Jefferson College of Nursing

Ask a question
---
Margaret Wimmer Johnson, PhD, RN
Dr. Johnson has over 30 years of experience in higher education at the undergraduate and graduate levels. She has worked at large public universities and small, private colleges serving in numerous teaching and administrative roles. She has experience with both starting and directing nursing programs. She has designed and delivered education in both the classroom and on-line environments. She specializes in accreditation and curricular design, implementation, and assessment. Through a careful process of discovery, she helps programs with curriculum revision related to professional competencies such as QSEN. Her clinical specialty is public health nursing and her doctoral degree is in Health of the Community with a minor in Instructional Design.
Ask a question
---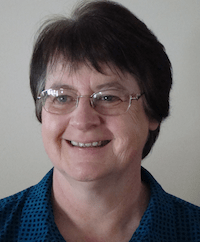 Mary Krieger, MSN, RN, CNE
A nurse educator for over 13 years, building upon multiple years in practice, Mary is passionate about nursing education. She has extensive experience in test writing and analysis. Utilizing that experience, she has conducted workshops for several nursing programs across the nation, assisting them in improving their program assessment. A strong believer that learning should be fun, Mary uses active learning strategies and gaming with her own nursing students and also when presenting workshops for nursing faculty. Mary has taught at various levels within nursing programs and has been able to adapt her style and skill set to meet the needs of her audience.
Ask a question
---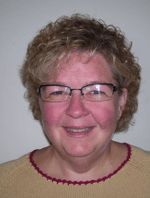 Kim Leighton, PhD, ANEF
Dr. Kim Leighton's passion is to assist faculty to become excellent facilitators of learning in the simulation environment. She is the assistant dean for Research and Simulation Faculty Development at DeVry Medical International, working with nursing, allied health, medicine, and veterinary medicine faculty. Kim was president of the International Nursing Association for Clinical Simulation and Nursing (INACSL) and led the development of the initial Standards of Best Practice: Simulation. She is currently chair-elect, returning to the Standards Committee. During her simulation career, she was the project manager for METI's (now CAE) development of the Program for Nursing Curriculum Integration, a curriculum integration product used in countries throughout the world. She also held the role of research advisor for INACSL until January 2014. Kim's research focus is on tool development for evaluation of simulation and its facilitators. The landmark simulation study by the National Council of State Boards of Nursing used her tool, "Clinical Learning Environment Comparison Survey," as an outcomes measure.
We thoroughly enjoyed Kim. She is so down-to-earth and helpful. She truly relates to the faculty and they to her. I think everyone gained something from this visit. Thank you!

Ann S.
Sam Houston State University

Ask a question
---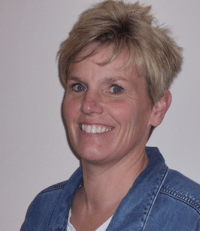 Susan Luparell, PhD, ACNS-BC, CNE
Susan Luparell is a nationally recognized speaker and author on the topic of incivility in nursing education. An associate professor at Montana State University, Susan is involved in both the baccalaureate and graduate nursing programs and has received several commendations for excellence in teaching. Her scholarship focuses on the ethical implications of incivility, including how it affects others and how it can be managed in academic as well as in clinical settings. Prior to joining the faculty ranks, Susan practiced as a critical care clinical nurse specialist.
Ask a question
---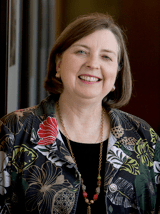 Ainslie T. Nibert, PhD, RN, FAAN
Ainslie Nibert is a nationally recognized expert in nursing curriculum, testing, and measurement. She has led teams for developing curriculum, standardized exams, online remediation content, and licensure/certification exam preparation materials supported by peer-reviewed, published reports of evidence-based outcome achievement for academic nursing and allied health programs. She currently serves as Associate Dean/Associate Professor, Texas Woman's University College of Nursing – Houston, and as an academic and corporate consultant, leading strategic program development for several nursing academic and clinical practice organizations. She previously served as the Senior Vice President and General Manager for Review and Testing, producing the HESI computerized testing program, within the education division of Elsevier, Inc. Dr. Nibert, a Fellow in the American Academy of Nursing, earned a baccalaureate degree in nursing from Texas Christian University, a master's degree in nursing from the University of Texas Health Science Center-Houston, and a PhD in nursing from Texas Woman's University. A member of Sigma Theta Tau International Honor Society of Nursing, she serves as a Faculty Advisor for the Nurse Faculty Leadership Academy and is a Virginia Henderson Fellow. With decades of experience, her previous employment includes staff development coordinator, nurse manager, director of research, clinical adjunct professor, associate professor, and baccalaureate nursing program chair. Her articles appear in several journals, including CIN: Computers, Informatics, Nursing, Journal of Nursing Education, and Nurse Educator.
Ask a question
---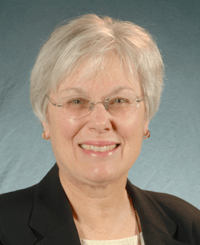 Marilyn H. Oermann, PhD, RN, ANEF, FAAN
Marilyn Oermann is the Director of Evaluation and Educational Research at Duke University School of Nursing. She is the author/co-author of fifteen books, more than 130 articles in peer-reviewed journals, and many other types of publications. Dr. Oermann's current books are Evaluation and Testing in Nursing Education, Writing for Publication in Nursing, and Clinical Teaching Strategies in Nursing. A new book on teaching in nursing will be released in the fall. She is the editor of the Journal of Nursing Care Quality and Nurse Author & Editor, and is a former editor of the Annual Review of Nursing Education, of which she edited six volumes.

Dr. Oermann has written extensively on teaching and evaluation in nursing, and she lectures widely on nursing education topics. She is a member of the American Academy of Nursing and National League for Nursing (NLN) Academy of Nursing Education. She received the NLN Award for Excellence in Nursing Education Research. In 2013, she received the Sigma Theta Tau International Elizabeth Russell Belford Award for Excellence in Education.
Ask a question
---
Sandra J. Peterson, PhD, RN
Dr. Peterson has been a nurse educator for over 30 years with experience in associate, baccalaureate, and graduate degree programs. She has been involved in baccalaureate and graduate program development with leadership in accreditation. She served as chair of Bethel University's nursing department, with over 400 students and more than 40 faculty members. In that capacity, she provided leadership in the board of nursing program re-approval process and program accreditation through the Commission on Collegiate Nursing Education. Most recently she has led a new accelerated program through initial accreditation at all levels. She is a former president of the Minnesota Association of Colleges of Nursing and co-author of Peterson and Bredow's Middle Range Theories: Application to Nursing Research. Through her years of leadership she has been a resource for faculty and administrators across the country.
Ask a question
---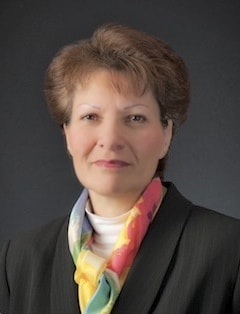 L. Jane Rosati, EdD, MSN, RN, ANEF
Jane Rosati is a well-known speaker, workshop presenter and contributing author on the topic of concept-based learning and active learning techniques in the classroom. A professor at Daytona State College, School of Nursing, Jane has experience in both the teaching and administrative areas of nursing education. She was a 2011 recipient of the National Institute for Staff and Organizational Development (NISOD) Medallion of Excellence Award for Teaching and Learning. Her focus is on helping students become self-directed learners and faculty become comfortable with conceptual-based learning in the classroom. Jane has been in nursing for 38 years and has worked in multiple patient-care settings and management areas.
Ask a question
---
Suzette Scheuermann, PhD, MSN, RN
Suzette Scheuermann is an innovation specialist. Since becoming a nurse educator in 1988, Dr. Scheuermann has embraced technology as crucial to student learning and evaluation in nursing education curricula and continuing competence. Dr. Scheuermann enjoys sharing and exploring these strategies with her colleagues to encourage innovative web-enhanced learning opportunities within pre-licensure nursing programs (PN, ADN, & BSN), graduate level (MSN, DNP, & PHD), as well as through continuing education for practicing nurses. As a curriculum specialist, Dr. Scheuermann inspires her colleagues to develop and design academic programming that employs active learning strategies which appeal to all learning types, includes interprofessional collaboration opportunities, is influenced by technology and informatics, creates a diversity of experiences, and most importantly, applies a rigorous, reliable, and valid assessment of achieved student learning outcomes. Using a data-driven approach, Dr. Scheuermann assists faculty with assessment and evaluation to improve the quality of their programs and with procedures to achieve institutional or program accreditation.
Ask a question
---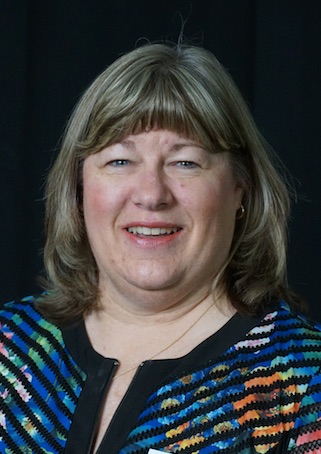 Karin J. Sherrill, MSN, RN, CNE, CHSE, ANEF
Karin J. Sherrill is an experienced nurse educator with over twenty years of teaching experience at Maricopa Community Colleges in Arizona. During her teaching tenure, she has been involved with multiple projects including online education, informatics development, active teaching strategies, new grad transition to practice, and the integration of classroom, lab and simulation technologies. She teaches third-semester nursing students in the classroom and simulation lab along with facilitating student success courses throughout the curriculum. Karin currently serves on the Maricopa Nursing Testing Committee, the T.I.G.E.R. Informatics Education Committee, and is the president of the Arizona League for Nursing. Karin has consulted for the National League for Nurses Testing Services, National Council State Board of Nursing, and several publishing companies. She is a member of the Arizona and National League for Nursing, the Arizona and American Nurses Association, the National Organization for Associate Degree Nursing, the International Nursing Association for Clinical Simulation & Learning, the Society for Simulation in Healthcare and was founding president for the Arizona Simulation Network.
Karin was an excellent speaker—engaged faculty and gave ample opportunities for participation.  Her active learning strategies discussion was very helpful for the faculty and contained several "take‐home" ideas that faculty continue to use in the classroom.

Beverly R.
Campbellsville University

Ask a question
---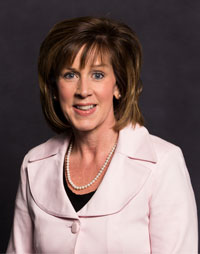 Teresa M. Stephens, PhD, RN, CNE
Dr. Teresa Maggard ("Tese") Stephens has more than 27 years of nursing experience and currently holds a joint position with the University of Tennessee as Clinical Assistant Professor/RN-BSN Coordinator and The University of Tennessee Medical Center as Research Coordinator. She received her Bachelor of Science in Nursing from East Tennessee State University, her Masters of Science in Nursing from King College, a post-master's certificate in nursing education from the University of Tennessee, and her Doctor of Philosophy in Nursing from the University of Tennessee. Her research focus is on resilience in nursing students and new graduates and the use of social media and technology in nursing/nursing education. She is an active member of several professional organizations, including Sigma Theta Tau International Nursing Honor Society (STTI), The National League for Nursing (NLN), the American Nurses Association (ANA), and the Tennessee Nurses Association (TNA). Dr. Stephens is a member of the Continuing Education (CE) review committee for the TNA and is the current faculty liaison for the Tennessee Association of Student Nurses (TASN). She is a contributing author for NurseTogether and is the author of several publications, book chapters, and is a frequent presenter at regional and national nursing conferences.
Ask a question
---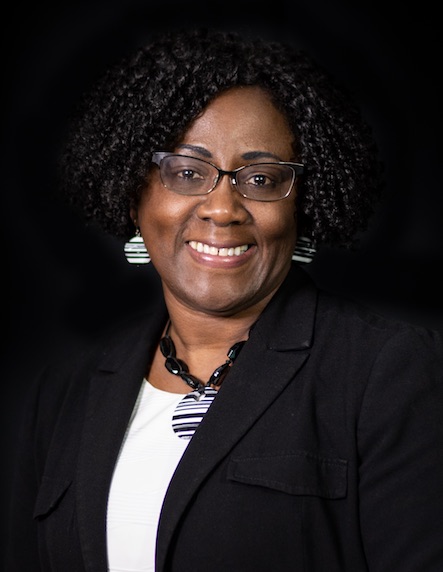 Winsome Stephenson, PhD, MSN, RN, CNE
Dr. Winsome Stephenson is a Nurse Educator with NurseTim. Her area of expertise includes test item writing, NCLEX student success, use of transformative learning strategies in the classroom and faculty development. Dr. Stephenson is passionate about nursing education and ensuring the next generation of nurses are fully trained to use clinical judgment as they ensure quality outcomes in a continually diverse and transformative healthcare system. To that end, Dr. Stephenson believes that nursing faculty must be knowledgeable and trained to prepare students to meet the challenge. Dr. Stephenson has had the opportunity to hold several roles in the academic setting as faculty, faculty chair, dean of academic affairs, faculty development specialist and curriculum and instruction developer. She has taught at both undergraduate and graduate levels. She received her undergraduate degree from Pace University and her graduate degrees from Georgia State University.
Ask a question
---
Kathy Van Eerden, PhD, RN, CNE
Dr. Kathy Van Eerden has had a career in higher education for over 30 years. Her teaching experience includes ADN and BSN education and she has been an Associate Dean of Nursing and a Dean of Health Sciences. Kathy has experience with accreditation and program improvement best practices. Other areas of expertise include planning and implementation of simulation across the curriculum. Kathy has served as a grant reviewer for HRSA and has written and received over three million dollars in grant funding.
Ask a question
---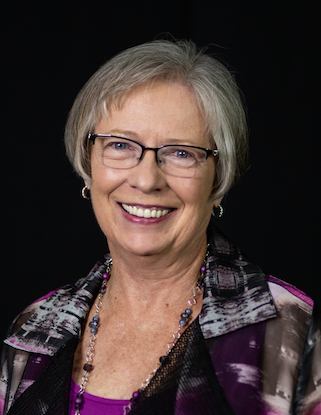 Virginia "Ginny" Wangerin, PhD, RN, CNE
Dr. Virginia "Ginny" Wangerin, PhD, RN, CNE is an educator, consultant, and speaker with over thirty years' experience in nursing. She has been a bedside nurse, educator, administrator and community volunteer. She led the Des Moines Area Community College nursing program through significant growth and success during her tenure as faculty, program chair and District Director. She has also taught at the BSN and graduate level, and is currently Director of an RN-BSN program with multi-state locations and an innovative concurrent enrollment partnership with associate degree programs. Ginny has successfully led programs through the accreditation process with NLNAC and CCNE, and served as consultant for state accreditation/approval processes. President of the Iowa Nurses Association from 2007 to 2011, she spends time advocating for nursing and healthcare issues at the state and national level. She was invited by Senator Tom Harkin to join him at the National Press Club in May 2009 where she talked about "Chronic Disease - Impact on Health Care". Ginny served on the Governor's Nursing Task Force in 2008 and the Iowa Consortium for Comprehensive Cancer Control from 2002-2007 and several statewide nursing task forces impacting practice and nursing regulation as well as health care organization boards of directors. She is currently on the Iowa Board of Nursing Workforce Advisory Committee. As a leader in the Iowa Needs Nurses Now Coalition, she was instrumental in activities furthering nursing practice and education in the state. Ginny was one of four nurses profiled in "The American Nurse", May/June 2009 as a nurse educator and advocate whose "efforts are aimed at improving the lives of patients and colleagues." In October 2011 she was honored by the Iowa Nurses Association with the Edith Ruppert Award, in recognition of having contributed significantly to the improvement of nursing and the professional organization.
Ask a question
Exemplars of Success
---
Mock Site Visits Save the Day
Accreditation is coming, accreditation is coming​...oh my!! The anxiety and fear that surround an accreditation visit can be overwhelming. For many faculty and nurse leaders the fear of the unknown​ during a first accreditation experience ​can be paralyzing. ​"​What will they ask? What will they want to see? What will support services say? What if the self-study is inadequate? Will students and faculty be prepared? Is our reference/evidence room complete?​"​ The endless questions are daunting!
There is no one answer that fits every program. NurseTim, Inc. has consultants who have not only been on the faculty end of accreditation,​ but also a number who have been site visitors. A mock site visit 30 to 45 days before the actual accreditation visit is an opportunity to "test" your preparation and pilot the process. Prior to a two​-​day mock site visit, the NTI team will read your self-study and come prepared to verify, clarify​,​ and amplify in a process very similar to the actual site visit. The NTI consultant(s) will meet with faculty, students, college/university administration, support staff​,​ and community members​,​ asking questions very similar to the actual site visit. They will evaluate your physical environment and provide general feedback at all levels. It is almost like a dress rehearsal followed by a report​​ identifying the strengths and opportunities for improvement.
Recently​,​ a ​m​ock ​s​ite ​v​isit, in preparation for an initial CCNE accreditation visit, was an opportunity to bring 'fresh eyes' to the program development process. In this scenario, four NTI consultants helped to build the new program, one NTI consultant helped write the self-study​,​ and a different NTI consultant conducted the ​mock ​site visit​. The ​mock site visit included meetings with involved leaders and staff of the parent organization and the new nursing program. These meetings replicated the actual site visit in that the consultant asked similar types of questions and performed similar on​-​site assessments. The goal ​was to relieve some of the fear of the unknown by going through the process as a 'learning activity' for all. The​ faculty and staff​ were also given extensive feedback on different areas of the program and initial accreditation documents.
In another recent ​mock site visit, the consultation focused on reaccreditation for ACEN. The nursing program leadership and faculty were confident in their skills to independently write the self-study report and prepare the evidence room. The NTI consultant worked with the program director to develop an agenda following the process used by actual ACEN site visitors. The NTI consultant visited the campus for two days. The interviews, assessments, and discussions were very similar to what the program would experience in just ​three short weeks. At the end of the ​mock site visit, the NTI consultant did a 'report out' and then met with the program team to debrief ​them ​on the visit in​ depth.
One nurse administrator and provost commented,​ "​This was well worth the time and cost. I can now take a deep breath knowing we are prepared​...it has taken the edge off so we can now really showcase our program when the visitors come next month." Another nursing program director said​,​ "​M​ost of my faculty are new since our last visit and this really helped them understand what to expect and why their participation is so important. You really made this seem real and we stepped up to the occasion​...​that built everyone's confidence." For more information, ​please ​call or write. We want to partner with you today​!
Call: 866.861.2896 Ext. 2
Write: consult@nursetim.com
More...




What We Do

Who We Are

Exemplars

Request Info
---